Customer experience strategy: 5 tips to build a valuable CX
The best CX strategy should provide value to both the customer and the business. However, it requires support from leadership and significant investments in technology.
Providing an exceptional customer experience is a foundational mission of many organizations, but that doesn't make it easy.
CX is constantly evolving, as new technologies arise and customer expectations change. In order to not fall behind customer demands, organizations need a solid customer experience strategy. This requires CX leaders to understand what customers want from their experience -- i.e., what interaction channels they value and what factors make a great experience. A CX strategy should include best practices to gather customer feedback, secure their loyalty and benefit the agent workforce.
What is a customer experience strategy?
A CX strategy addresses all the experiences customers have with a business through their journeys. Many, if not most, modern customer experiences are digital, so a CX strategy should support multiple interaction channels, whether the customer's first point of contact is a physical store, web search or social media.
Overall, technology is a key piece of a customer experience strategy. CX leaders should ensure their strategies support true omnichannel communication, enabling customers to move seamlessly from one point to the next without repeating themselves. This approach also enables agents to be as helpful as possible and handle customer interactions with AI, analytics and automation wherever suitable.
Why is a customer experience strategy important?
Modern consumers can be as unpredictable as they are powerful. Organizations need a strong customer experience strategy to ensure they don't deliver bad experiences, create churn or damage their reputations. Consumers' tolerance for poor customer service is low, and they are more likely to share poor experiences online or with their friends and families.
Organizations need a strong customer experience strategy to ensure they don't deliver bad experiences, create churn or damage their reputations.
On the other hand, getting CX right can bring revenue gains and improve other key business metrics. For example, Metrigy's "Customer Experience Optimization: 2023-24" study examined the use of AI for CX across four key metrics: revenue, operational costs, CX and agent productivity. In their general use of AI, the most successful organizations saw revenue, customer ratings and agent efficiency increase, while operational costs dropped. These kinds of gains are possible with a solid CX strategy.
How to build a successful customer experience strategy
A solid CX strategy takes hard work. These five tips can help organizations get started on the right track.
1. Understand customer experience and its factors
Organizations should assess their current and future CX goals and determine what tools or technologies they need to accomplish them -- including whether to integrate current or future technologies.
For example, a contact center platform may serve as the communications core for digital CX. This can enable agent success, as it can integrate with other technologies they use daily. CX leaders often overlook integrations, which are typically between unified communications (UC) and contact center platforms, but they can prove invaluable. Organizations must recognize that subject matter experts within the business are sometimes more suited to address customer inquiries than contact center agents, and a UC platform can connect the two parties to best handle these inquiries.
The CX framework should also include the CRM platform as the data hub, as it collects customer data across channels and sends it to agents as they interact with customers. Both the UC and CRM systems support the primary functions of customer service, engagement management and satisfaction.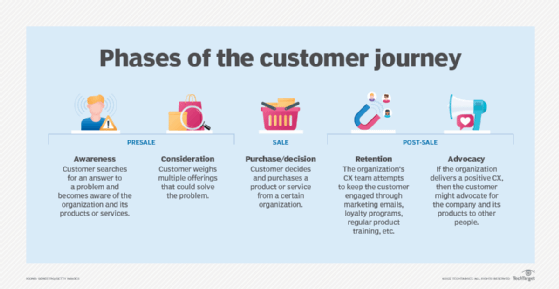 2. Empower CX leadership
Implementing a CX strategy requires C-level leadership, particularly a chief customer officer (CCO). Around 30% of companies have a CCO in place today, according to the Metrigy study, and about 42% plan to hire one this year. CCOs should play an active role in their CX strategies, and be able to implement any changes necessary to improve CX.
Organizations with a CCO improved in revenue, customer ratings and agent efficiency, according to Metrigy. While organizations without a CCO also ranked positively for these metrics, the growth was not as substantial as those with one.
3. Create an ample budget for CX spending
While spending requirements depend on numerous factors, many organizations have prioritized CX spending in recent years and plan to increase it further. The core contact center platform takes the biggest slice of CX budgets, with CRM, AI and analytics as other high-priority investments.
A small or poorly used CX budget could result in a competitive disadvantage. If organizations don't invest in CX, they can jeopardize customer satisfaction.
4. Plan for continuous CX transformation
CX transformation projects come and go, but the act itself should never stop. A CX strategy must account for continuous transformation, which is the application of new or existing technologies to improve customer and agent experiences and drive measurable business value.
As organizations think about how to transform CX, they should evaluate three types of projects:
Worker-focused transformation, which may include projects around scheduling and capacity planning, adding or improving workforce optimization, or improving the desktop devices available for agents.
Apps- and channel-related transformation, which involves adding or improving virtual assistants, chatbots, generative AI and visual engagement.
Foundational transformation projects, which involve integrating UC and contact center platforms, implementing management tools or moving functions to a carrier network.
5. Include mechanisms to gather and act on customer feedback
Organizations can't effectively execute a CX strategy until they truly understand what customers want from an experience. CX leaders should build places to submit customer feedback into their strategy through surveys, one-to-one conversations, focus groups, social media engagement or other means.
Ideally, organizations can gather feedback while they engage customers within an interaction channel. For example, they may add a feedback survey to the end of a phone call or incentivize customers to fill one out after a chatbot conversation.
Sadly, not all organizations act on data they gather from customers. To be successful, a CX strategy must be data centric.
Dig Deeper on Customer experience management