Kesu - Fotolia
Oracle CX upgrades focus on field service, contact center
Oracle adds self-service features, field tech tools and call center capabilities to its CX stack in response to customers' business needs in pandemic.
Oracle CX users in contact center and field service received the benefit of major developments during the pandemic, judging by the list of new features Oracle added so far this year.
For the contact center, Oracle CX platform has new tools to support at-home work, including those to make smoother agent experience. Those include a simplified browser-based web interface, AI-powered assistive tools to navigate through knowledge bases quickly while engaging a customer over phone or chat and a Slack integration.
On the surface, a Slack integration might seem like a minor thing, said Brent Leary, owner of advisory firm CRM Essentials. But it's crucial for contact center agents working remotely who suddenly can't put a customer on hold, stand up and ask a fellow agent or manager a question. Furthermore, chat tools such as Slack can connect an agent to an expert in another department who can answer a question about an order status or technical detail.
"Find somebody who's available and do a quick Q and A with them -- that's the use case," Leary said. "That becomes even more important when you're working from home, and you don't have people right next to you to ask because you're not working together in a central location."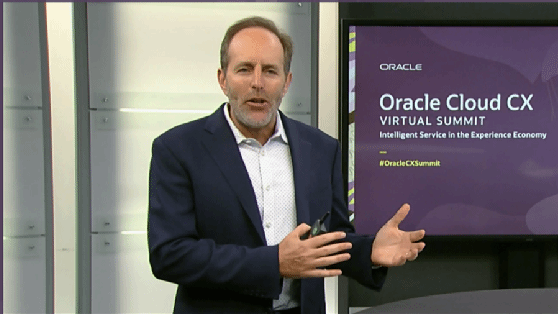 Self-service tools expanded
Oracle execs also said they've doubled down on integrating the Oracle CX platform's self-service tools with its virtual assistant, knowledge base and AI services for contact center users, who were overwhelmed with customers, laid off agents, or both. Self-service also happens to be the preferred mode of service for Generation Z and millennial customers, as well as a growing contingent of older generations, said Jeff Wartgow, Oracle VP of product management, CX Service.
Speakers at the Oracle Cloud CX Virtual Summit Thursday said customer service has become the leading edge of overall customer experience this year. That is because frontline agents -- both in the contact center and field-service settings -- engage customers the most. Oracle made the case that smarter virtual agents that enable both self-service and assist human agents may be the most important tools to improve customer experiences.
"[For] service operations, these periods of massive disruption and uncertainty demand superior execution," said Rob Tarkoff, Oracle EVP of CX and Oracle Data Cloud, Fusion CX Development, during the virtual conference.
He added that in the pandemic economy, demands on customer service leaders to increase quality of service and empathy for customers may rise, but their technology budgets have not. In completing the integration of several CX applications Oracle acquired over the last several years on one cloud foundation, it hopes to help users get more out of what they already have.
"I don't think today is an environment where service leaders want to go back to their companies and say, 'I need a lot more budget to do all of this,'" Tarkoff concluded.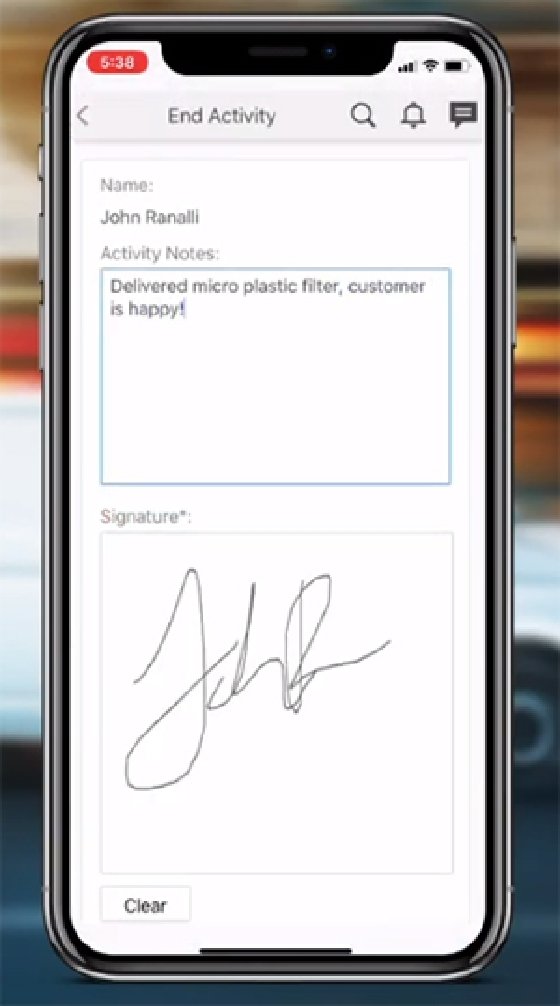 Field service features on tap
For field service agents, Oracle added CX tools for both agents and the customers they serve. Similar to Salesforce's upcoming addition to its Winter '21 release, Oracle released an Uber-style "Where's my technician" map-tracking feature so customers can see how close a repair or installation tech is to their home or business. This allows customers to prepare for social distancing and allow them on their premises.
Other field service additions include a new version of its voice-enabled digital assistant that answers technicians' questions while they're out on calls. It's connected to the Oracle Intelligent Advisor, which queries agents with follow-up questions to more quickly route them to answers. The app also includes features where customers can approve work and sign off on it.
Oracle has worked to connect its users' knowledge content with its customer-service interfaces, overlaying it with AI to find things faster, Oracle's Wartgow said. While that might not be readily obvious in the form of flashy new features, he believes the performance, accuracy and capabilities will be apparent to users when they're in the moment helping solve a customer's problem at hand.
"We have customers who have built fantastic knowledge bases," Wartgow said. "The bot doesn't do anything unless it has a place to go look up an answer, so the ability to integrate all the investments in all that knowledge -- then have that bot access all that information -- is really fascinating."