Alan Z. Uster - Fotolia
Salesforce Customer 360 Truth services go live
Salesforce releases a new bundle of services which includes ID management, privacy, security and compliance tools for Salesforce users' customers and employees.
Salesforce Customer 360 Truth, a bundle of identity management, privacy and security tools previewed at Dreamforce last year, is now generally available, providing users a way to reconcile customer data across all Salesforce clouds as well as in third-party applications.
Salesforce Customer 360 Truth includes Customer 360 Data Manager, a host of data connectors that enable its customer data platform (CDP), Customer 360 Audiences. Users can tap 360 Data Manager to collect all of a customer's data from records that may have been created by Salesforce marketing, sales and e-commerce clouds and -- if they choose to integrate -- even third-party applications outside of Salesforce, such as billing and accounting systems. Customer data is then fused into one unified profile, under one Salesforce ID.
More than a year in the making, the Salesforce Customer 360 Truth is the fruits of the 2018 MuleSoft acquisition, from which arose numerous microservices and integration tools to connect the various Salesforce clouds.
This is difficult product territory for Salesforce to navigate, because these are features and functions many Salesforce users assumed were already in the platform when they signed up to use it, said Nicole France, Constellation Research analyst. The truth, however, is complicated because the requirements for customer data management, security and privacy extend far beyond the CRM model Salesforce has dominated for so many years.
Customer data is not in one place; it resides in a lot of systems. There is a need here, and it's good that Salesforce is addressing it.

Nicole FranceAnalyst, Constellation Research
MuleSoft might not have been the most interesting of Salesforce's many acquisitions, because it essentially is IT plumbing. But, France said, it turns out to be a critical piece in the evolution of Salesforce.
"What we're trying to do, the tools that we have, the social channels, the digital channels, customer expectations, that it's all integrated, up to the minute -- it all has changed [in recent years]," France said. "Customer data is not in one place; it resides in a lot of systems. There is a need here, and it's good that Salesforce is addressing it."
Customer 360 adds ID management, single sign-on
Salesforce's marketing-focused CDP uses AI to create segments from customer data activated across CRM, customer service, e-commerce and the other data sources its users connect to. But CDPs aren't well known for handling identity management, so Salesforce built a separate tool, Customer 360 Data Manager, to go with its Customer 360 Audiences CDP.
Also released was Salesforce Customer 360 Privacy Center to enable compliance with emerging consumer protection laws such as General Data Protection Regulation (GDPR) and the California Consumer Privacy Act (CCPA). Admins can create policies to manage how their Salesforce instance retains, deletes, anonymizes and archives customer data and enables the transfer of customer data back to them at their request -- a required function in some locales.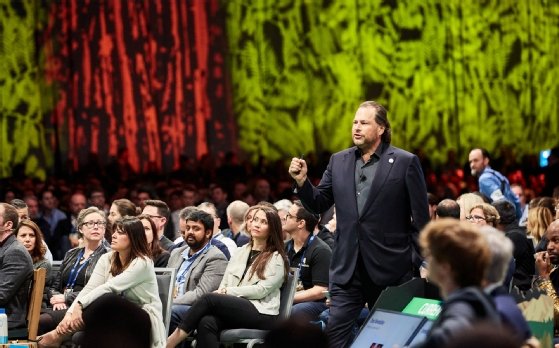 CDPs also don't generally handle such compliance duties, but Salesforce rivals such as Adobe and Oracle have also closely aligned privacy compliance with CDP functions.
The need for Salesforce 360 Customer Truth features has grown during the 2020 pandemic year as retail customers stand up new e-commerce operations, said Ryane Bohm, director of platform product marketing at Salesforce. Identity resolution and single sign-on tools are an important part of those operations.
Customer 360 Identity provides a single customer login across all of Salesforce's digital properties, with an option for setting up passwordless login -- popular examples of which include fingerprint and facial recognition. The idea, said Bohm, is to give Salesforce users an Amazon-like experience, where their customers have one login for Whole Foods, Amazon.com, Amazon Prime and their other properties.
For Customer 360 Identity, Salesforce partnered with customer identity and access management vendor Auth0 -- a company in which Salesforce Ventures invested heavily last July. Bohm said the partnership enabled Salesforce to provide developers and admins with single sign-on capability, scalability and workflow templates more quickly than if Salesforce had built it themselves. Features from this partnership are in pilot now; Salesforce plans to make them available early next year.
"They have a library of templates, and they also have the ability to use code to create their own," Bohm said. "It's decreasing our time to market by tapping into [what] they already have."
Salesforce 360 Customer Data Manager is free for subscribers of the various Enterprise Editions; Customer 360 Audiences, Privacy Center and Identity come with their own additional costs.