Graeme Dawes - Fotolia
Future of artificial intelligence in CRM rests with the bots
Chatbots may seem basic or rudimentary now, but just wait: AI advancements will take virtual agents to new levels of competency to engage customers.
The race is on for software vendors to improve user experiences with chatbots -- a new wave of computer programs that conduct conversations through auditory or text methods.
Chatbot development is one frontier confronting artificial intelligence in CRM, as is better lead scoring and automated data entry into CRM records from outside sources, such as email and other back-office systems. Vendors are rushing to improve chatbots before customers tire of their still somewhat unreliable self-service experiences and rudimentary functioning.
But even if the companies can't keep up, artificial intelligence technology will. A company's customers will adapt and learn to depend on interactions with chatbots, and their creators will eventually catch up and smooth out the kinks by augmenting automated conversation with human interactions at key moments.
Bots are making email CRM obsolete
Ready or not, major brands are slowly killing the customer service email channel and replacing it with real-time communication with chatbots. Globally, 31% of firms surveyed by Forrester Research were using chatbots in 2016 or planned to in 2017, and even more will use them in 2018. Companies are relying less on email in most verticals and opting for this real-time, two-way conversation to engage customers, which should lower costs and expedite resolutions. This kind of AI allows agents to glean insights quicker to optimize self-service.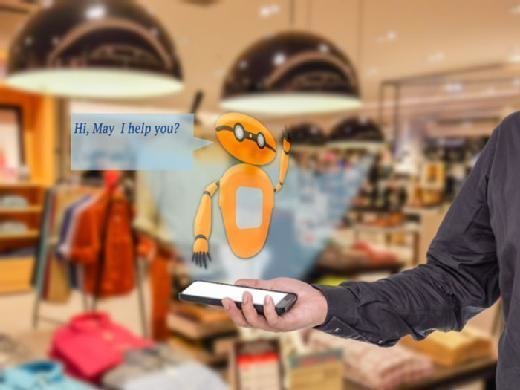 Chatbots have been on the scene for more than 50 years -- the very first, named Eliza, was developed at MIT in the mid-1960s. It became famous for imitating the psychoanalysis process and had some convinced "she" was actually intelligent. A wave of virtual agent vendors followed suit about a decade ago, and in the past five years, hundreds of chatbot providers and dozens of chatbot development frameworks joined in.
"In the time it took me to say this sentence, four chatbot startups were probably founded," Forrester principal analyst Ian Jacobs said.
More realistic conversations
Chatbots came booming back onto the scene for good reason: They're always on, always available and always provide a conversational experience. Take Alaska Airlines, which utilizes a chatbot named "Ask Jenn."
"Could I have found the maximum weight for a piece of luggage on their website without having to interact with a contact center agent? Absolutely," Jacobs said -- but asking a chatbot was easier and faster than searching the site.
We often ask questions when we actually mean to give a command. Chatbots now know what we really mean.

Ian Jacobsprincipal analyst, Forrester Research
As these simpler interactions are answered by self-service systems like chatbots, agents are freed up to solve complex issues. In the case of KLM Royal Dutch Airlines, AI natural language processing systems allow KLM to try a new tool that monitors webchats between agents and customers, providing suggested responses to the agents. Customers get quick answers and never even know AI is involved.
There are invisible benefits to this chatbot-populated future of artificial intelligence. When, for example, brands automate parts of customer service interactions or augment agents with technology, customer service representatives can handle more customers more efficiently. "Instead of waiting in a queue for an agent, consumers are more likely to get to a human sooner," Jacobs said. "KLM cited this ability to handle more interactions with the same number of agents as one of the big benefits of its 'use AI to help agents' initiative."
Building better chatbots
Where companies get their chatbots varies. Some larger enterprises look for tools from IBM, Microsoft, Google and Amazon, while others are turning to companies that develop chatbots for specific needs -- among them Nuance, IPsoft, Inbenta and Creative Virtual. A third segment relies on a small cohort of .AI companies (with a .AI web URL), including Wit.ai and Agent.ai.
"Many of the chatbots use a basic-decision tree structure that is not that different than interactive voice response systems that we have all experienced -- or suffered through, depending on your point of view," Jacobs said. "There is not a huge amount of intelligence there."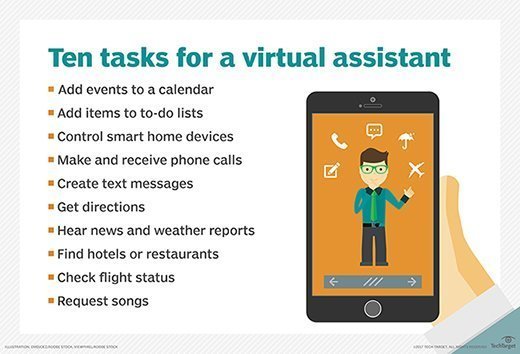 The higher-end tools, though, are improving the future of artificial intelligence by introducing additional chatbot features to diversify the user experience. Chatbots are thus gaining the ability to understand words, discern intent from those words, disambiguate confusing issues and improve the ability to resolve problems. Other companies are learning how to use multiple input modes to enrich the chatbot experience. Beauty product supplier Madison Reed, for example, has a chatbot inside Facebook Messenger designed to match users' hair with the best hair dye for them. "Their chatbot uses text input, touch input and a tool that scans uploaded photos to identify your hair color," Jacobs said. "It combines user input from all of those methods to recommend the dye best suited to you."
Chatbot tools are improving in simpler ways, too. "We often ask questions when we actually mean to give a command," Jacobs said. "Chatbots now know what we really mean. If a chatbot just parsed my input of 'Can you tell me my account balance?' it would answer either 'yes' or 'no.' Instead, they now understand that our expected answer is something like '$11,239.'"
Easing human agents' workloads
Chatbots aren't about just making life easier for customers. Despite the initial dip in customer satisfaction, they're yielding a strong return on investment for companies when supplemented with a contact center agent. To calculate chat savings, companies can look at the reduction in average handle time for customer contact chats over an allotted period of time, compared to before AI assistance was used. But if a chatbot completely takes on the workload of an agent for the brand, ROI becomes harder to measure accurately.
The future of artificial intelligence includes chatbots that will go beyond analyzing incoming emails to understanding requests and recommending next best actions for sellers. Companies will create a greater reach and enable sellers to focus their time on the most qualified leads. In turn, according to Forrester, firms can expect that using AI effectively will increase their revenues by 5% to 10%.
With the hope of reducing call volumes by up to 50% in two years, traffic to websites and apps will increase -- customer service phone numbers have already become harder to find. Some agents will quit due to increased workloads because of chatbots, Forrester predicted. But blended AI with chatbots and agents will gain momentum when contact center agent desktops fold in collaborative agent tagging capabilities to improve machine learning. A live chat agent might, for example, look through a chatbot transcript to see where it didn't understand the customer and tag an intent to that particular phrase. Then companies can modify agent metrics, implement a campaign to incentivize tagging and relax the number of calls or chats per hour accordingly.
The bottom line is the future of artificial intelligence calls for chatbots and natural language processing systems that work with -- not in lieu of -- contact agents. Chatbots will improve efficiency, but not at the cost of leaving too much unknown with customers. The key is for companies to start by focusing on simple issues. "This is a crawl, walk, run type of technology," Jacobs said. "Chatbots will not be replacing humans anytime soon, so pick one simple process to start with -- like password resetting or basic account management functions -- that doesn't require specialized knowledge of your industry."