psdesign1 - Fotolia
Microsoft Dynamics 365 Customer Service to add voice channel
Leading a host of CX releases, Microsoft plans to add native voice telephony and voice-channel hooks for chatbots and transcription into its contact center platform.
Users of Microsoft Dynamics 365 Customer Service for contact centers will have native voice channel support built on Azure Communications Services next year.
Microsoft said native voice support, which plugs into the same calling platform used by Microsoft Teams, will better connect contact center agents to customers and also more easily integrate natural language processing and transcription with existing Microsoft AI tools that already can handle channels such as chat, SMS texting and social media messaging.
Combining telephony and CRM for customer service isn't a new idea. Many Microsoft Dynamics 365 Customer Service users already have these capabilities built through third-party technology partners in their contact centers.
Having voice built into the Microsoft contact center technology stack will streamline operations, remove IT complexities and take fuller advantage of services such as AI-powered agent-assist tools that pick up on words in a conversation and find knowledge-based content that may answer customer questions, said Dina Apostolou, Microsoft's global senior director of product marketing.
They've added voice to do that true omnichannel interaction and view.

Kate LeggettAnalyst, Forrester Research
The voice channel will be available in private preview next month, and Microsoft plans to roll it out next year. The move follows other customer experience platform vendors such as Salesforce, which came out with its own voice channel support in late 2018, Forrester Research analyst Kate Leggett said.
"They've added voice to do that true omnichannel interaction and view," Leggett said.
While larger customers may stick with what they've already implemented in their stable application stacks for now, "maybe for the smaller contact centers, this CRM, call routing and queueing are all coming together," Leggett said.
Because Microsoft Dynamics 365 Customer Service users now deploy their voice channel through third-party providers, the systems can be complex to set up and maintain. The data also ends up in silos that make it difficult for contact center agents to get the full view of customers when interacting with them, according to Apostolou.
"The [Microsoft-native] voice channel allows customer service to minimize failure points caused by custom built, complex integrations," Apostolou said. "It maximizes the ability to create a better experience not only for the agent but for the customer."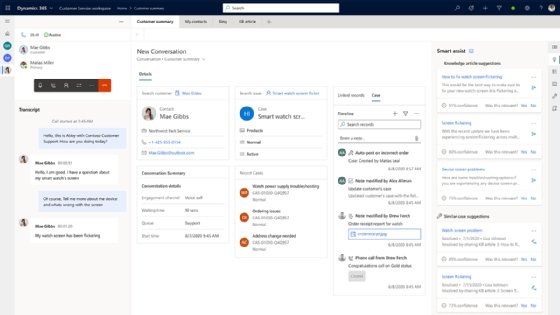 More Dynamics 365 releases on way
The voice channel came among a cadre of Dynamics 365 features revealed at Microsoft's Ignite user conference, held virtually this year due to COVID-19. Most notable are low-code Power Virtual Agent bots built on Azure development tools, which will ostensibly speed chatbot development for customer service users. That will be in public preview later this year.
Microsoft also is moving into vertical-specific clouds for Dynamics 365, the first being its healthcare cloud, which will be generally available by the end of October. That will be the first of several planned Dynamics 365 customizations for new verticals, Apostolou said.
While she did not reveal which ones will be next, she said, there are "key flagship industry events we show up at each year," and there will be more customizations around those, and in the semiannual Dynamics release cycle.
Going into verticals can be a "tightrope act" for large technology vendors such as Microsoft, Leggett said.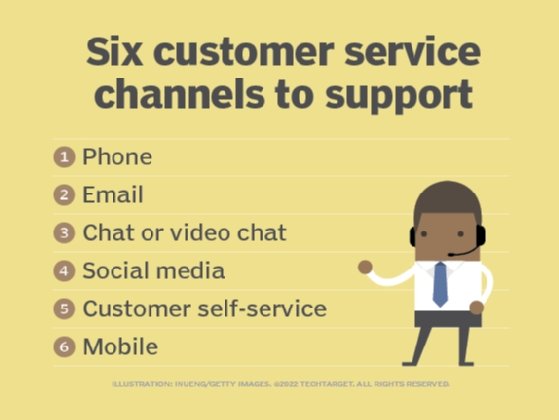 The downside can be that it frustrates integrator partners by cannibalizing business. On the upside, partners may react positively when a big vendor removes industry-specific development hurdles to customer implementations. An example might be providing quick-start accelerators for common workflows every healthcare provider uses -- and the partners can more quickly get to customizing Dynamics 365 for an individual customer.
"The deeper you go into verticalization, the more work you take off the table for your integrators," Leggett said. "It's a delicate dance. Every vendor is doing this. But there's so much work to go around. If Microsoft did a little better in core vertical offerings, it might make life a little easier for the partners to come in and build on top of what Microsoft offers out of the box."