Fotolia
Oracle CX targets communications industry with new apps
Oracle moves into vertical-specific digital experience customizations, starting with Oracle Digital Experience for Communications, with more to come.
Oracle released Digital Experience for Communications, a customized version of the Oracle CX application stack for the telecommunications industry that incorporates the company's customer data platform.
The release is the first of what will be several Oracle CX offerings for specific verticals. Other vendors such as ServiceNow, OpenText and Salesforce have recently tailored their experience platforms for verticals including communications, utilities and government customers.
Oracle previously offered vertical-specific CX applications it called CX for Industries, but the communications package and the vertical-specific technologies to come are the first to be integrated on Oracle Cloud Infrastructure and will use the Oracle CDP as a foundation. They will include new field service and contact center tools released earlier this year.
While Oracle has not disclosed which verticals will be next, the company has spent the last decade building platforms for communications as well as financial services, health sciences, hospitality, construction and engineering, retail and utilities.
Oracle's Digital Experience for Communications release continues a long trend of pendulum swings from concentrating on new technology development for all customers to focusing on vertical-specific customization to maximize adoption, said Constellation Research analyst Nicole France.
This latest trend is likely here to stay for several years, France said, as CX vendors have integrated AI, CDPs and many applications they've acquired over the years. Companies retooling their customer experience are thinking not only about marketing and sales, but also how to integrate data from billing, supply chain and production to make more immediate, effective experiences. CX vendors now must give their customers in different industries the tools to do it their way.
The pandemic has really accelerated the experience economy.

Des CahillGlobal vice president of Oracle CX product management
"At some point, we're going to have the next significant technology shift that's going to force us to think about things differently, and that always comes in a horizontal wave as everyone tries to figure out how to use that new technology effectively," France said. "But for now -- and for some significant period of time to come -- we're in an industry-specific view."
5G push drives competition
The Oracle CX package tailored to cable and phone service providers comes in a year when communications providers have faced numerous challenges. The pandemic forced many people to change or upgrade service in light of sudden remote work and education needs as well as expanding entertainment options at home, which overwhelmed their contact centers.
In this climate, they couldn't always provide the best customer experiences, said Des Cahill, global vice president of Oracle CX product management. That precipitated the need for many Oracle customers to accelerate their digital transformations, packing several years' worth of planned upgrades into a few short months.
The coming 5G rollout for the telecommunications industry will also trigger many consumer and business smartphone upgrades. Customer experience will be a differentiator as buyers choose where to spend their money.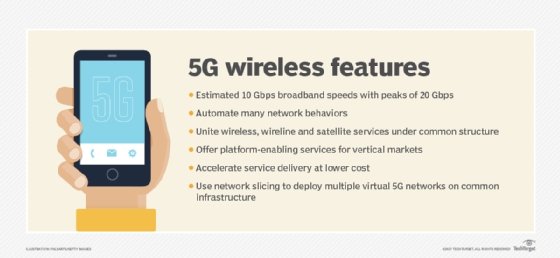 Oracle CX Digital Experience for Communications, which Cahill said was several years in the making, strives to make personalized recommendations more relevant, based on known customer data. It also promises to create new efficiencies with unified customer profiles to spare customers from repeating their information and to prevent customer service reps from having to re-enter it.
Upgrading Oracle CX tools will help communications companies better compete in markets now in flux, Cahill said.
"They need to change to survive and battle against digital disruptors like Google, Amazon Prime, Netflix, Skype -- even Zoom threatens their traditional business models -- and deliver a better experience," Cahill said. "The pandemic has really accelerated the experience economy."