How generative AI will sink or swim in customer service
Generative AI may have captured the tech world's mindshare, but it will have to be commercialized well for customer service applications in the contact center.
Generative AI -- GenAI for short -- has gotten the tech world's attention, for the moment. Yet, just like a bill before Congress must pass through committee, the House, the Senate and the President's desks, GenAI will likely pass through a few validations before it takes root in the contact center.
Contact centers are tightly budgeted operations that adhere to KPIs such as time-to-answer and hold times. As KPIs plug deeper into organizational data, organizations can attribute metrics like customer satisfaction and retention to customer service interactions. Most organizations appear to be in the earliest days of connecting data and workflows to carry out such complex measurements, and vendors are in the early stages of adding AI to customer service technologies.
Uses of GenAI in customer service
We are seeing some CX technology vendors -- Microsoft, Salesforce, Nice, eGain and Adobe, to name a few -- hint at things to come with GenAI in customer service. For example, smart routing of customer requests, customer journey orchestration and personalization could all benefit from the technology.
And the big one: Agent assist tools and chatbots. These codependent services search a company's historical knowledge base and, based on a customer's recorded data, suggest solutions to customer problems. GenAI promises to add written summaries of search results and compose real-time communications for chatbots or contact center agents on channels like social media, email and chat.
Not all agents are great writers, and those who are don't always have time to write artful replies when their managers monitor time-to-answer. GenAI will, one hopes, eventually unseat rules-based bots that everyday service providers use -- such as banks, telecommunications companies and multinational credit card companies -- as these can spin off into nonsense if a customer's question is too specific.
What GenAI means for chatbots, virtual assistants
An upcoming report from TechTarget's Enterprise Strategy Group, "Customer Experience Strategies and Technology Frameworks," includes key takeaways for GenAI in customer service, including the following:
Only 39% of 400 IT survey respondents said their organizations used chatbots "extensively."
Reducing time-to-answer was the most desired customer service outcome for CX tech.
In the next year, 38% of respondents said they plan to increase investments in virtual assistants.
Overall, GenAI could drive deeper chatbot adoption. It could also create more efficient and intelligent experiences for both the customer and contact center agent.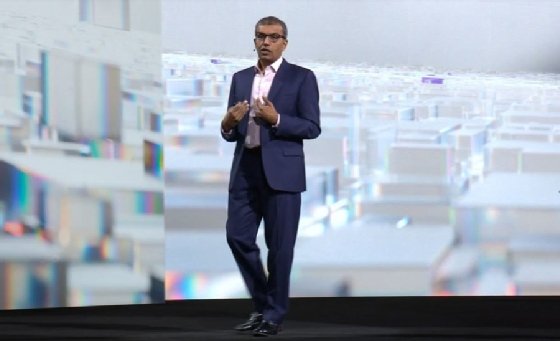 We can get there from where we are now, but these five things need to happen first:
Implementation must be straightforward. Customer service budgets are strapped, and resources are limited. There's only so much to go around.
GenAI tools must be trustworthy. Adobe recently released Project Firefly (pictured) and generative AI tools for marketing and creative teams, while hinting that more is in the development pipeline. Adobe's GenAI comes with strict controls to make it copyright-safe, and detailed user guidelines to prevent abuse. Similarly, guiderails should enable GenAI customer service bots to function like their human agent counterparts and not go off-topic when communicating with customers.
GenAI must have training on its own data sets, customers' data, case routing and other customer service workflows. It seems obvious, but that may not always be the default as vendors race to be first and the most out-of-the-box ready.
Line-of-business users should be able to use these tools. Engineers and data scientists don't run contact centers. It shouldn't take a month and a fistful of open support tickets to undo bad algorithm training, update training, or introduce new content to the corpus. Instead, routine maintenance should require a few clicks.
Measurability should be baked in. The KPI mindset rules customer service. If customer service teams can't prove success or detect and remediate failure, organizations can't justify the investment. Vendors will either include measurement tools with GenAI contact center tools or they will offer hooks into ones that do.
Contact center managers -- at least, those who want to keep their jobs -- need technologies worthy of entrusting customer relationships. GenAI, like all nascent technologies, has a lot to prove. In these early-hype-cycle moments, it appears to have more staying power than other memorable flavors-of-the-week, such as the Microsoft Zune or Crystal Pepsi, but only time will tell.
Senior analyst Don Fluckinger covers customer experience technologies for Enterprise Strategy Group, TechTarget's research, advisory and consulting arm.
Dig Deeper on Customer service and contact center