Definition
partner relationship management (PRM)
What is partner relationship management (PRM)?
Partner relationship management (PRM) is a combination of the software, processes and strategies companies use to streamline business processes with partners that sell their products.
PRM systems are often web- or cloud-based and typically include a partner portal, customer database, and other tools that allow companies and partners to manage leads, revenues, opportunities and sales metrics. Partner relationship management systems also track inventory, pricing, discounting and operations.
Benefits of PRM
Many companies rely on partner companies to sell products on their behalf as part of a channel strategy, in addition to or instead of using a direct distribution channel. Those indirect channels may include the following:
Value-added resellers (VARs).
Retailers.
Consultants.
Managed service providers (MSPs).
Systems integrators (SIs).
Original equipment manufacturers (OEMs).
Independent software vendors (ISVs).
Having a partner relationship management system in place helps channel managers streamline all their partner sales processes and minimize duplication within the business.
Differences between CRM and PRM
PRM is similar to customer relationship management (CRM) in that companies use CRM systems to monitor the marketing, sales and service process of customer relationships. When working directly with a customer, a sales rep can target the consumer and work one-to-one with that potential customer.
While CRM helps with the relationship between a business and a customer, it's much more focused on the C and M of CRM. Once it converts a lead into a customer, it's about managing that next purchase.
When working with partners, companies need to put more emphasis on the relationship aspect, as it's the goal of both the partner and the managing company to profit from the relationship. To effectively do that requires a different type of management and thinking, including more negotiation in the selling process.
PRM best practices
A successful PRM implementation creates collaboration between the dealers, vendors and channels, and allows for a profitable relationship that continues healthily. It's important to invest in software that works within your existing stack and to provide the necessary support and training as you would with any CRM implementation.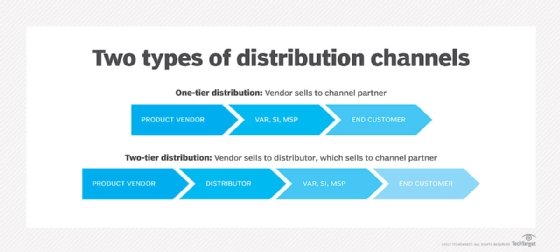 When working with partners, it's important to maintain information and record expectations and target goals. By keeping the information up to date within the partner relationship management system, your company will have the clearest picture of how to move forward with channel partners.
PRM software
Partner relationship management software is typically cloud-based and includes content management, lead distribution, deal registration, marketing development, promotions, pricing and sales analytics. PRM apps also support customization, so companies can personalize their software for specific partners.
In addition, PRM software should include the following:
Partner portals for vendors to communicate and exchange data with their channel partners.
Access management features to control who can view what data.
Collaboration tools for vendor and partner employees to work together on business opportunities.
Dashboards with partner performance management tools to measure goals and monitor results using key performance indicators.
Integration with business tools including contract management, content management systems, project management, time management, expenses, calendars and communication channels.
The PRM market has expanded over the past 10 years, according to Gartner, to provide more uses and benefits for companies that rely on partner relationships. Channel sales managers need different tools to manage different styles of customers, and PRM software can help provide the necessary capabilities for partner sales.
Vendors large and small have moved to fill that space, including Salesforce, IBM and NetSuite (owned by Oracle), as well as PRM-specific vendors like Allbound Inc., Impartner Inc., Magentrix Corp. and others.
Editor's note: This article was written by Jesse Scardina in 2018. TechTarget editors revised it in 2023 to improve the reader experience.
This was last updated in
April 2023
Continue Reading About partner relationship management (PRM)