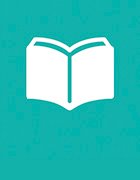 Packt Publishing
Packt Publishing was founded in 2004 with a mission to help put software to work in new ways, by providing effective learning and information services to IT professionals.
In its work to fulfill its vision, Packt has published over 6,500 books, e-books, articles and video tutorials. The learning materials Packt delivers give IT developers, administrators and users the actionable knowledge they need to get the job done. Packt products provide specific information on emerging technologies and in-depth information on how to better use established tools.
Packt produces an array of materials on a range of subjects such as web development; machine learning; data analysis and visualization; cloud computing; networking; programming; IoT; cybersecurity and more.
Packt produces materials for smaller projects and on subjects than many standard publishing companies can provide. Packt accomplishes this in part through print-on-demand (POD) book production; it also sells directly to users. This model gives authors the opportunity to write about topics that some standard publishers cannot support.
Packt e-books and videos are free from DRM. The company also supports open source projects through its Open Source Awards initiative and to date has awarded over $1,000,000 through its Open Source Project Royalty program.
Packt Publishing's Most Recent Content