Definition
supply chain visibility (SCV)
What is supply chain visibility (SCV)?
Supply chain visibility (SCV) is the ability of parts, components or products in transit to be tracked from manufacturer to final destination.
The goal of SCV is to improve and strengthen the supply chain by making data readily available to all stakeholders, including the customer.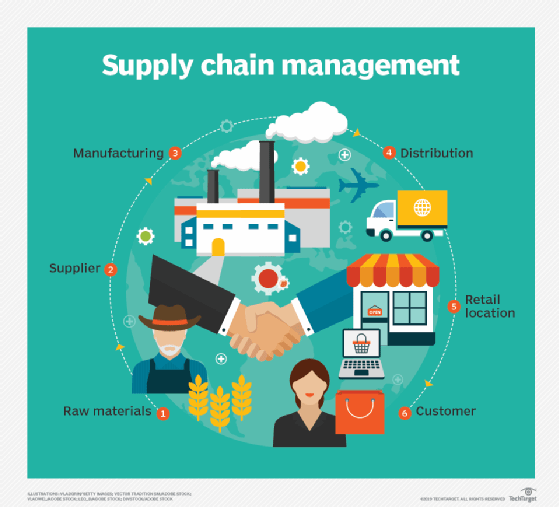 Supply chain visibility software
SCV is typically a part of the enterprise resource planning (ERP) system. However, SCV has recently become even more integral as companies have increased the outsourcing of supply chain planning and, therefore, lost some visibility and control over it.
SCV, empowered by supply chain management technology, improves these issues by delivering real-time logistics data and insights into various aspects of the supply chain.
So, for example, through this technology, a company might review metrics that indicate impending supply chain shortages before they become severe and find ways to adapt, remove bottlenecks, or reposition to meet goals, compliance requirements, and delivery obligations.
Aspects of supply chain visibility data
Increasing supply chain visibility through data encompasses a variety of data collection activities. The following are some of the common data collected in SCV:
Order status. Real-time visibility of cargo movement through the supply chain ensures operational efficiency

,

as the company knows when to expect the delivery of goods from the distributors.
Auditing records. This includes various compliance and regulatory information throughout the supply chain. This is critical for ensuring that business processes are conducted lawfully.
Shipping details. This includes real-time data on the shipment of goods. Through SCV software, this can be shared by all the relevant stakeholders at once.
Why is supply chain visibility important?
Some of the expected benefits of supply chain visibility include the following:
Measurable KPIs. As a result of globalization, supply chains have become highly complicated. Monitoring the supply chain in real time with relevant key performance indicators (KPIs) can help avoid last-minute logistical disruptions that affect profit margins.
Competitive advantage. Relevant data on traceability of product orders can serve as a substantial competitive advantage. The data allows a company to know precisely when materials need to be ordered, when to contact the suppliers and when the customer's product will be delivered.
Forecasting. The real-time data of the entire supply chain ensures that supply and delivery times for a product are adequately forecasted. This helps improve business operations, tracking raw materials, decision-making and delivery of information to the customers.
Customer satisfaction. Through inventory management, SCV helps maximize customer satisfaction by quickly meeting customer demand.
Compliance. Global supply chains are subject to many compliance obligations related to procurement, distribution and taxation on the goods. As a business owner, it's essential to monitor the movement of goods through the supply chain and ensure they are being handled in a compliant way.
This was last updated in
March 2022
Continue Reading About supply chain visibility (SCV)
Dig Deeper on Supply chain and manufacturing