Fotolia
Manage
Learn to apply best practices and optimize your operations.
Mobile network design considerations for your enterprise
An increasingly mobile workforce is compelling enterprises to retool their infrastructure and add new capabilities to their list of mobile network design considerations.
The demands of the mobile workforce have placed a strain on several segments of traditional network architectures....
Continue Reading This Article
Enjoy this article as well as all of our content, including E-Guides, news, tips and more.
As a result, network design considerations are forcing network engineers to retool their enterprise networks with new services and capabilities to make them mobile-friendly in terms of both usability and security.
Today's focus on mobile users is the latest evolution of a trend -- the BYOD movement -- that began in earnest more than a decade ago. Mobile devices became business-capable, and with the advent of the iPhone in 2007, mobile adoption accelerated quickly. This forced a shift on corporate policy, essentially allowing employees to use their personal mobile devices -- such as smartphones and tablets -- directly on the corporate network.
This movement also forced mobile network design infrastructure administrators to intensify their focus on mobile security to ensure foreign devices could be allowed on the network without compromising the security of corporate-owned and -managed devices and data. In response, most IT departments quickly deployed enterprise mobility management platforms that focused -- down to the application and data level -- on the security and control of all managed and unmanaged devices.
Companies also had to retool the underlying architecture required to track all these devices. Everything from MAC address tables, Dynamic Host Configuration Protocol scopes and additional throughput had to be reviewed to ensure all devices could connect and communicate on the network.
Mobile network design focuses on underlying infrastructure
Yet, while the enterprise found answers to the security problems of BYOD, the underlying network has been largely left unchecked. Compounding the problem is end-user adoption of bandwidth-hungry cloud services, such as voice and video SaaS platforms. Another great example is the shift toward desktop as a service as an alternative to hosting a virtual desktop infrastructure inside a private data center. The combination of BYOD and cloud computing has significantly transformed data flows within a corporate network.
Ultimately, what we're witnessing is a significant shift in where data is coming and going. What was once all end devices connected to the corporate LAN and leveraged applications and data residing in a private data center, today's modern network is much different. End-user devices are connecting from a multitude of locations and accessing both on-premises and cloud resources. This creates network bottlenecks and inefficiencies in data prioritization policies.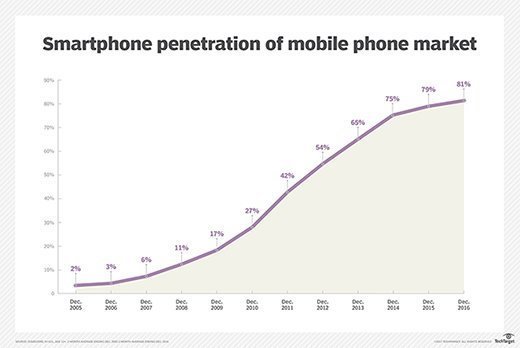 Adding flexibility to branch office, mobile connectivity
At the same time, enterprises are increasingly using broadband and high-speed WAN connections more than ever before to deliver their business-critical applications to mobile users. Resilient broadband connectivity as a centerpiece of mobile network design is an absolute must -- especially if your organization is moving toward a public cloud architecture.
In addition to boosting internet redundancy, adding some level of quality of service (QoS) across the internet and private WAN links has become a priority for many network administrators. Traditional QoS policies can't be enforced over the public internet.
Resilient broadband connectivity as a centerpiece of mobile network design is an absolute must -- especially if your organization is moving toward a public cloud architecture.
That means administrators are relying on other technologies to give them the tools they need to reduce latency and govern how traffic is prioritized and shaped. WAN optimization and, more recently, SD-WAN architectures are allowing administrators to leverage multiple private WAN and broadband communications to control the quality of data transmitted to and from public clouds, helping to ensure mobile users are getting the application performance they require.
As users change the tools and methods they use to access company resources, it's important to gauge those changes against your mobile network design considerations. The shift toward mobility has caused a significant change in data flows and network resources required.
A thorough audit of your current network should be performed to verify it can handle the volume, security and traffic flow changes that have come with the adoption of a mobile enterprise workforce.
This was last published in
October 2017
Dig Deeper on Mobile and wireless network technology