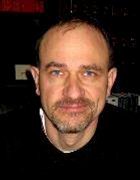 Ciprian Popoviciu
Founder and CEO -
Nephos6 -
Ciprian Popoviciu is president, CEO and founder of Nephos6, a consultancy specializing in IPv6 and cloud computing.
Prior to starting Nephos6, Popoviciu spent more than 13 years working for Cisco Systems in various technical and leadership roles covering the strategy, architecture, validation and implementation of global, large-scale cloud and IPv6 adoption. He is an industry-recognized IPv6 domain expert, contributing to both protocol standardization and the definition of national-level strategies for IPv6 adoption.
Ciprian has written two books on IPv6, Deploying IPv6 Networks and Global IPv6 Strategies. He co-authored five IPv6-related Internet Engineering Task Force (IETF) Requests for Comments (RFCs) and multiple IPv6-related patents. Ciprian is a frequent speaker at industry events and conferences, and he is an active contributor to various technology and scientific publications.
Ciprian Popoviciu's Most Recent Content