Definition
social commerce
What is social commerce?
Social commerce is a rapidly growing branch of e-commerce that uses social networks and digital media to facilitate transactions between businesses and customers. It encompasses activities such as product discovery, reviews, ratings, sharing, recommendations, transactions and loyalty programs.
In other words, social commerce taps into the growing use of social media platforms to promote and sell products or services directly on the social media sites users log into daily.
Companies' adoption of social media as a marketing and sales channel is all about connecting brands directly with their customers -- letting them engage in meaningful conversations through various social channels. By using user-generated content (UGC) -- such as photos, videos and customer reviews -- businesses can build relationships with customers on a deeper level than what's feasible with traditional e-commerce strategies. This helps companies connect emotionally with their prospective customers and drive higher sales conversions through social media platforms.
Social commerce has seen tremendous growth over the past few years due to the widespread adoption of smartphones and the increasing popularity of social media networks such as Facebook, YouTube, TikTok and Twitter. According to a recent report from McKinsey, global sales from social media channels reached $37 billion in 2021, and projections for social commerce show it increasing to nearly $80 billion by 2025, when it is expected to account for 5% of all e-commerce sales in the U.S. While that slice of the pie is still small, social commerce is quickly growing.
Besides providing better customer engagement opportunities for businesses, social commerce also offers several advantages for shoppers. Increasingly, shoppers are turning to social networks for product recommendations from friends, family and strangers who have already purchased the product they're considering. Furthermore, interaction via comments sections or question and answer (Q&A) boards lets consumers ask direct questions about a product before they purchase it -- giving them greater confidence in their purchase decisions overall, and giving brands better market insight. Social channels provide an excellent opportunity for this engagement -- they open dialogue between consumers interested in a product and those that have made a purchase already.
Finally, many businesses use the data gathered from these interactions -- such as likes, shares and comments -- to optimize their offerings over time based on customers' preferences. This provides customers with an even more personalized shopping experience, which further increases their bond with a particular brand or business.
Amazon, for example, uses customer data collected from its website visits and complementary information such as tweets and posts to determine what products people are interested in purchasing. This way they can better target customers through tailored advertisements across different channels -- including web search engine results pages or sponsored posts within users' news feeds on various social networking sites, such as Facebook or Twitter.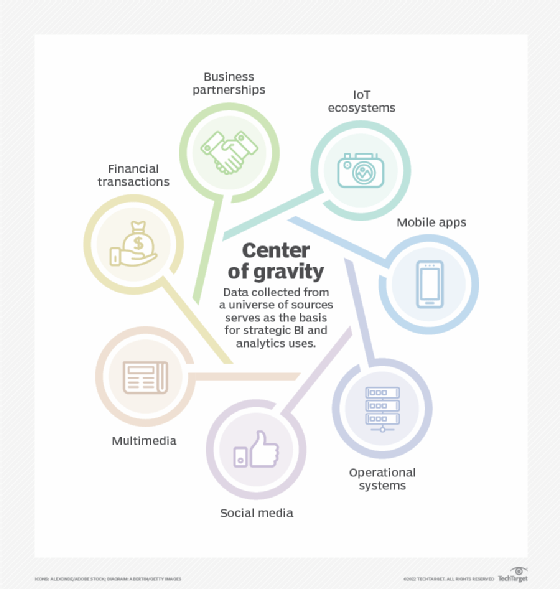 Overall, social commerce provides businesses with unique opportunities for engaging directly with consumers while simultaneously driving sales conversions at a cheaper price point than traditional advertising methods -- such as radio, print ads and paid search. The level of personalized interactions a brand can have with its followers or customers helps these companies connect with consumers on an emotional level, driving higher levels of loyalty and repeat purchases.
How does social commerce work?
The most popular social apps -- such as Facebook, TikTok, Instagram and Pinterest -- already have native social commerce features enabling retailers and platforms to market their products or services for direct sales. This collaborative approach to marketing and sales takes advantage of the power of social media networks and their user adoption to create meaningful relationships with customers. By using powerful algorithms and the sharing economy, businesses can reach and engage customers in ways never before possible and sell directly on the platform.
At a basic level, social commerce works by providing customers with the opportunity to interact with a brand or business through their favorite social media platforms. This can occur with sponsored posts for products in newsfeeds, banner ads and posts enabling direct placement of the product into a shopping cart on a site. Companies can also offer exclusive deals to social media followers or subscribers and offer unique discount codes specific to those channels, giving insight into what products or channels are driving the most success.
This collection and evaluation of customer data from interactions is a foundational element of social commerce. By mining data from various sources including website visits, comments sections and Q&A boards, companies can gain insights into their target audience's interests and preferences. This helps them tailor their offerings precisely to better meet customer expectations, increase engagement and boost sales. One example of this tailoring is generational marketing -- the concept of using the right marketing channels and messaging to reach specific age generations.
Companies that put all of this together can surface unique ads or posts into a user's feed with a call-to-action to "shop now" and accommodate easy placement of their products into a user's shopping cart. When companies meet their consumers where they are with products they are interested in, the path to conversion is shorter, as is the time required to build trust and an enduring relationship.
Social commerce vs. e-commerce
Social commerce and e-commerce both strive to help businesses reach customers online to increase sales. However, a few differences distinguish the two, including the following:
E-commerce is the interaction between customer and brand directly on an e-commerce website or storefront. Social commerce lets customers make their purchase within their social media experience, luring them in during micromoments when they may be motivated to make a purchase.
Social commerce depends on platforms such as Facebook, Twitter, Instagram and TikTok to interact with potential customers to drive conversions. Traditional digital methods of driving conversion through an e-commerce store focus on tactics such as advertising or search engine optimization (SEO).
Social commerce is often cheaper than e-commerce since it does not require the large overhead of building and maintaining a digital store's website, but it is unlikely brands can rely solely on social commerce to drive revenue.
Social platforms rely on powerful algorithms and data mining techniques to yield implicit and explicit data about users that is not readily accessible through most standalone websites.
E-commerce requires buyers to visit a website to purchase a product so considerable effort is built into driving that traffic, whereas social commerce exists within the social media platforms that consumers are already engaged with on a daily basis. With the information known about the users based on the algorithms, it makes it easier to surface a product or service directly in their social feeds.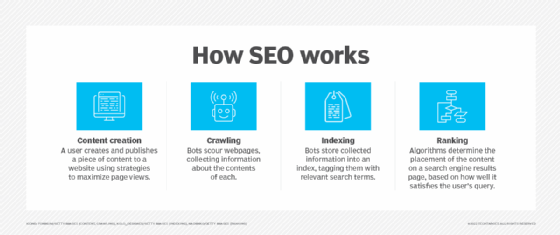 There are also several similarities between e-commerce and social commerce.
Both social commerce and e-commerce involve using digital technology to connect with customers online. This includes using various digital marketing strategies such as email campaigns, SEO, content marketing and pay-per-click advertising to attract attention and convert leads into sales.
Both rely heavily on data analysis. Whether through analytics tools or looking closely at customer behavior patterns on social media platforms, companies must use data if they want their efforts to succeed in either medium.
The ultimate goal for both types of digital selling is the same -- driving higher levels of loyalty and repeat purchases over time, ultimately resulting in increased revenues and profits
Types of social commerce
Tapping social commerce to reach customers where they are and increase sales is a strategy that mirrors previously established tactics in the social marketing space. Using the power of social networks that have natively built-in social commerce tools enables brands to build better relationships with their target audience.
Before describing a few common types of social commerce, it's worth exploring the platforms that support social commerce and can be used to apply social commerce tactics within social networks.
Facebook. Facebook offers a feature called Facebook Shop, and those business pages are highly customizable for brands that use them. Retailers can choose different collections or products to feature and can import products from a website in a manner like e-commerce stores built on Shopify.
Instagram. Lots of product discovery occurs on Instagram. On Instagram Shops, products can be discovered and purchased right within the app. Facebook shop can also be accessed on this channel.
Pinterest. An early adopter of social commerce back in 2015, Pinterest accommodates product pins on a business page that features a buy now option to complete a purchase through an integrated checkout experience without leaving Pinterest.
TikTok. This social network incorporates social commerce features and is considered a must for brands looking to reach its massive audience, widely reported as the third largest not far behind Facebook and Instagram. Shopping while streaming occurs with in-feed video purchases, product showcase tabs and the TikTok LIVES tool.
Here are some different types of social commerce tactics that can be built into a retail marketing strategy:
Influencer marketing. Social media influencers promote products or services through their channels, typically earning a commission on each sale made. The influencer following and stamp of approval acts as a positive product recommendation and usually yields positive results.
Social media advertising. Ads on platforms such as Facebook, Twitter and Instagram can be targeted to specific potential customers and can feature a buy now offer and personalized user experience.
Content marketing. Creating content such as blogs, articles, videos and other forms of multimedia can help build relationships with new prospects and establish a brand as a thought leader in its respective industry. The content can be integrated to social channels and act as a gateway for social selling.
User generated content. Encouraging customers to share their experiences using a business's product or service on social media to increase trust among current and prospective buyers alike is a modern twist on an evergreen idea. With these testimonials, brands can overlay social commerce features and get a conversion from this micromoment.
Live streaming events. Hosting live events on platforms such as YouTube or Twitch that let viewers engage directly with the company by asking questions and providing feedback during the broadcast itself can lead to higher sales if a purchase opportunity is part of these livestreams.
Shopping cart integration and native shopping features. Shopping cart functionality can be integrated into existing social networks such as Facebook so users can purchase items without ever leaving the platform. Some of these platforms offer native social commerce tools to drive conversions. These extend beyond the shopping cart and let customers create their own in-app shopping cart experience.
Examples of social commerce
Here are a few case studies of real companies that grew their business with social commerce:
Jordan shoes
A few years ago, the iconic Jordan brand of shoes partnered with Snapchat to promote a new product in alignment with that year's NBA All-Star game. They used Snapchat to provide exclusive offers within the app, making direct purchases easy while bringing together the community around the specific event.
Dollar Shave Club
The Dollar Shave Club brand is at the forefront of digital advertising and using social proof to generate interest in its products. The approach proved successful when it created a Pinterest board filled with powerful customer testimonials. Within the testimonials, Dollar Shave Club offered the ability to purchase from UGC within the app.
Petco
Through live streaming, influencer marketing and social shops, Petco is providing innovative experiences for customers looking to purchase their products from the larger pet supply retailer. Petco hosted a live stream event with social influencers to bring in an audience and validate the products. It also tied in a charitable component while enabling purchases. This success led to more social shops from Petco popping up on Facebook and Instagram using the same model of social influencers and UGC.
Patagonia
Another entrant using boards on Pinterest is Patagonia. These boards mimic the experience one might find on a traditional e-commerce site, letting them recreate the brand experience. Consumers can get served up Pinterest board recommendations based on their behavior on the platform, allowing Patagonia to be highly targeted in its approach.
Target
Even the big retailers are capitalizing on social commerce trends. Target has catalogs set up on its Instagram page to highlight items consumers would be interested in purchasing. This works well with items that aren't expensive and can be purchased without much consideration right within the app. Instagram's use of hashtags helps group similar products against consumer searches, creating a personalized experience.
This was last updated in
February 2023
Continue Reading About social commerce
Dig Deeper on Marketing and sales