News
Stay informed about the latest enterprise technology news and product updates.
SuccessFactors' internal employee experience strategy unveiled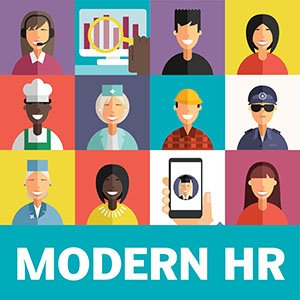 Listen to this podcast
SAP's Brigette McInnis-Day says melding HR tech, business processes and senior leadership training are all necessary for a total workforce experience that helps employees feel heard.
ORLANDO, Fla. -- Few vendors market the term "digital transformation" more aggressively than SAP. The case is helped by SAP's own efforts at transformation, and one compelling example comes from the employee experience strategy pursued by the company's HR department.
"We wanted to make sure that we kept the human in HR with technology," said Brigette McInnis-Day, chief HR strategy and digital transformation executive at SAP SuccessFactors. She shared her insights on implementing an employee experience strategy in a podcast recorded at this week's Sapphire Now 2018 conference.
McInnis-Day has been instrumental in developing and executing SAP's internal employee experience strategy in her nearly 16 years at the company. Until December 2017, she was executive vice president of human resources for SAP's global customer operations team, working in the office of CEO Bill McDermott. In her new role in the SAP SuccessFactors division, she is charged with showing SAP and SuccessFactors customers how they can digitally transform not just their internal HR functions, but the broader talent management processes HR oversees and, ultimately, each employee's experience of work.
HR's role in employee experience strategy
"We look at the total workforce experience," McInnis-Day said. "When an employee comes to work, or even is at home ... we want them to have the same digital experience."
The enabling technology goes beyond HCM software, however. "The workforce experience is about their expenses, their travel, feedback from their leaders [and] understanding career paths," she said. "Do I have the learning I need? Can I get it quickly?"
She explained the impact SAP and SuccessFactors products, such as Concur travel and expense software, have on the employee experience. If tasks that employees have to do but don't always like to do "are made easy and [are] a good return, that's a win. That's an employee experience."
McInnis-Day described HR's role as setting up the environment and ensuring that company leaders understand the overall workforce experience. Transparency is key, as is giving employees a voice and knowing their pain points.
In the interview, she described the mechanism McDermott uses to receive and respond to employee feedback. "We're doing upward feedback," she said. "We quickly apply it and say, 'We heard you.'"
However, it's not always about the technology. McInnis-Day said that when SAP endeavored to transform its own HR processes, it realized that the shared services were set up according to each of their processes, which did not yield a good employee experience. "Now we're looking at it from an employee, a candidate, a retiree, a leader perspective and we're redesigning our processes from an end-to-end mindset," she said.
Service delivery a key element of employee experience strategy
Giving employees a variety of communication options helps maintain a friendly, personal touch to HR service delivery.
"We have a one-stop service with shared services. We wanted to make sure that they can put a ticket in, they can call and they can also do a FaceTime or a Skype or a video," she said. "We have physical site locations, and [we] have virtual as well. If you have a private matter or information you want to [process] we can do that all through our employee experience centers."
SAP also realized the importance of employee wellness programs when the emphasis shifted from simply delivering health insurance to such questions as how to measure the ROI of sleep.
McInnis-Day also shared evidence that the employee experience strategy is succeeding, including a doubling of measurement of employee engagement, leadership trust and health and wellness. "It mirrors the entire SuccessFactors transformation, and our HR transformation and our business transformation from on premises to the cloud. I don't think that that's a coincidence."
McInnis-Day recommended having a clear idea of your employee experience strategy. "Who are you? What are you going to do? Focus. In HR, you sometimes try to be everything, but you end up being nothing."