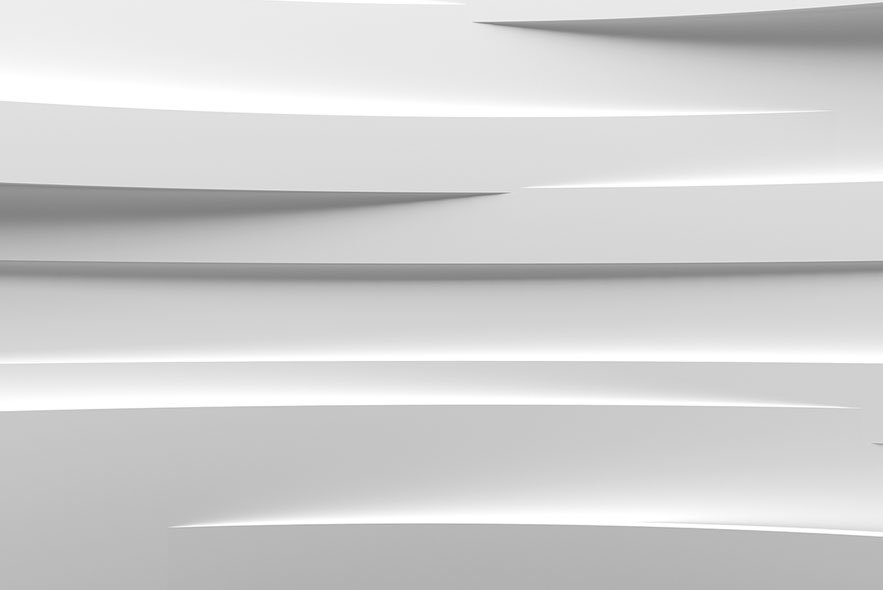 9 Business Intelligence Books to Read this Year
When you're stuck at home, it can be difficult to stay abreast of all the trends and changes in your industry. Although you're still likely able to get your basic work done, skill-boosting activities such as conferences and spontaneous in-person conversations have been put on hold or made more difficult. This can leave you looking for other ways to bolster your work skills. One option is to read about topics that help you improve your business and succeed in your role. This article offers several of the best business intelligence (BI) books to brush up on the processes, positions and tools related to it.
BI is a topic that is relevant across industries, so no matter your field, these books can help you boost skills related to the data your business collects and the tools used to process it. It probably will not surprise you to know that big data and BI is becoming an ever more crucial resource for the enterprise. In nearly every industry, companies need to collect, interpret and tell a story with it to succeed. Organizations can use BI tools to store, organize and interpret the data they collect from both internal and external processes. They have other uses beyond standard business processes as well -- for example, you may be interested to learn how BI tools are being used to track COVID-19 statistics.
Our list of BI books includes a variety of BI subcategories, for readers of beginner, intermediate and advanced experience levels. Check it out!
Books for Learning BI
The books mentioned in this category are for those that are relatively new to BI, or generalists looking to broaden their perspective on what BI is.
Business Intelligence for Dummies by Swain Scheps
What better place to start than a book for dummies? You're likely familiar with the series -- there are 'for dummies' books about every conceivable topic of interest. BI for Dummies provides all the basics a newcomer to the topic needs to build a strong foundation in business intelligence. The book starts with a broad overview and a history of BI as it has evolved to include all the computing power available to us today. It includes sections on online analytical processing, data visualization, the BI lifecycle, BI strategy and BI products and vendors.
Although the book is a bit old -- it was written about 10 years ago -- the foundations of the term still hold, and the book still offers value. The author was right when in the opening pages of the book he says that although the term BI has the feel of a tech buzzword that will dissipate in the years to come, the term is here to stay. BI for Dummies is a great resource for building a foundational knowledge of BI, or pinpointing areas of the subject that you can learn about in more detail from another resource.
Find a copy of Business Intelligence for Dummies here.
Successful Business Intelligence, Second Edition: Unlock the Value of BI and Big Data by Cindi Howson
This book is included on several top BI book lists and is lauded by experts in the field. The author, Cindi Howson, was an independent analyst when she wrote the book in 2013, then worked for Gartner from 2015 to April 2019, and is now chief data strategy officer at BI/analytics vendor ThoughtSpot.
The book is popular partially because it covers many current trends in BI including mobile, visual and cloud data, as well as big data and in-memory computing. It is regarded as a complete guide to what it takes for a business to implement BI with success. It includes practical definitions as well as real-world examples and stories from her experience as a BI guru. Howson provides valuable, detailed and succinct insights for BI novices and veterans alike on topics such as:
Developing an analytic culture and getting executives on-board to do so.
Embracing cutting-edge tech and innovation in the BI space.
Learning how to most appropriately measure BI success depending on the traits and needs of your business.
Getting everyone in the company invested in BI's importance, regardless of their position.
Real-world examples and case studies from companies such as Macy's, Netflix, and Medtronic.
Exploring how BI affects culture at large, outside of the tech industry.
Howson's book is a rare case of a detail-oriented, forward-thinking, all-encompassing account of the subject as it stands today, capturing the essence of BI in both the macro and micro lens in a readable, grounded way. It's a story about BI with practical examples rather than a book about abstract theory, although the practical examples support abstract theory.
Find a copy of Successful Business Intelligence, Second Edition here.
Hyper: Changing the way you think about, plan, and execute business intelligence for real results, real fast! by Gregory P. Steffine
The main problem that Steffine addresses in this book is that often businesses struggle to implement BI processes not because they are incompetent, but because they don't have the time. IT workers today face increasing pressure as the amount of information they need to process grows exponentially and the time they're expected to process it shrinks. More of everything, and faster. Steffine provides practical instruction on delivering focused, agile BI solutions quickly, to match the breakneck pace of the industry.
Steffine focuses on quick solutions that deliver immediate results. Period. The book has also been recognized by other BI book lists and Steffine himself is an award-winning author. Check out our Q&A with Steffine and a chapter excerpt from the book.
Find a copy of Hyper here.
The Ten Equations that Rule the World by David Sumpter
This book, unlike the previous two, does not deal with BI in the context of IT directly. It has a wider scope, detailing 10 mathematical equations that affect various facets of life, from guarding against financial loss, to sticking with a job, to engineering a viral piece of content. It's a guide to thinking mathematically about life, and by learning these ten equations, Sumpter offers a new perspective on solutions to what we may not by default consider mathematical problems.
Although it's not a practical guide to the nuts and bolts of BI, it follows the same line of thinking. BI, after all, is a strategic approach to solving business problems, and business is a strategic approach to solving life and social problems. Sumpter's book is also a strategic approach to solving social problems, told from the perspective of a mathematical thinker. He is a professor of applied mathematics at Uppsala University in Sweden, and has other published works in the same vein, some of which are available for free. Readers can use this book to 'zoom out,' and allow these fresh strategic perspectives on novel problems to inform their perspective on BI, and vice versa.
Find a copy of The Ten Equations that Rule the World here.
Business Intelligence in Plain Language: A practical guide to Data Mining and Business Analytics by Jeremy Kolb
Kolb's book is a straightforward guide to the fundamental principles of BI much in the same vein as BI for Dummies. Kolb creatively explains BI as a concept by personifying it in the book's description as a mysterious visitor to the company Asgard Inc. who brings overnight change. The book covers fundamentals such as data warehousing, outlier detection, business intelligence architecture, pattern recognition and data transformation.
Find a copy of Business Intelligence in Plain Language here.
Data Science Books
These books focus more specifically on skills, best practices and concepts surrounding data science, data visualization, data strategy, data mining and big data.
Data Strategy: How to Profit from a World of Big Data, Analytics and the Internet of Things by Bernard Marr
This book is special because of its focus on the internet of things and the sheer amount of data that IoT can collect and contribute to a business. Marr writes that businesses use less than 1% of the data they collect in ever-growing data lakes. All that data accumulates to create data pollution when unused.
Marr makes a convincing case for the importance of using that data and takes a forward-thinking approach to BI in general and IoT's place in it. He offers a detailed guide to creating a sustainable, lasting strategy for implementing BI and the data that IoT generates within it. Data Strategy was written in 2017, and big data and IoT have only become more relevant since then.
Find a copy of Data Strategy here.
The Wall Street Journal Guide to Information Graphics: The Dos and Don'ts of Presenting Data, Facts, and Figures by Dona M. Wong
A former business graphics editor at The New York Times and head of the graphics department at The Wall Street Journal, Dona M. Wong combines expert knowledge of data analysis and graphic design in this book to create a comprehensive guide on how to present information, including recommendations on what you should make sure to incorporate and what to avoid. She does so with a unique talent for both entertaining and educating at the same time, which to some degree, is what data visualization itself should strive to achieve.
This book is a great resource for anyone who finds themselves using large data sets regularly. IT admins can use this book to help them artfully display data in way that clearly and concisely tells the story they want to tell, no matter what the story is. Wong also lists a set of golden rules that teach the reader to be a superb data communicator.
Find a copy of The Wall Street Journal Guide to Information Graphics here.
Platform-Specific Books
These business analytics books detail the practical aspects of BI-specific platforms
Microsoft Power BI Complete Reference: Bring your data to life with the powerful features of Microsoft Power BI by Brian Knight
This book is a comprehensive guide for Microsoft Power BI, one of the top BI tools on the market today. The tool itself allows for data integration across sources, reports across platforms and the creation of data visualizations. The book itself takes you from installation of the tool set to details about the tool that allow you to maximize the benefits of using it.
Find a copy of Microsoft Power BI Complete Reference here.
Learning Tableau 10: Business Intelligence and data visualization that brings your business into focus, 2nd edition by Joshua N. Milligan
Tableau is another widely popular BI tool used for data visualization and predictive analysis. Organizations use applications such as Tableau to help them gain a competitive advantage in their industries. A business analyst could use this book to learn basics about data preparation to eventually master the tool and improve BI decision-making. This book pairs well with The Wall Street Guide to Information Graphics by Dona M. Wong mentioned previously.
Find a copy of Learning Tableau 10 here.
Free and Downloadable Books
This section includes BI books, portions of books, vendor comparisons and white papers that are downloadable or free online. You can download most of them from TradePub.com. Here are a few highlighted titles: