Monitor SharePoint with Outlook 2010 email alerts
If you're an Exchange admin who's been tasked with overseeing SharePoint, you can use a familiar tool -- Outlook 2010 -- to manage alerts.
In this age of shrinking IT budgets, many Exchange administrators find themselves managing SharePoint in addition to their other responsibilities. Administering a SharePoint deployment can be daunting, but configuring SharePoint to send and manage email alerts through Outlook 2010 can help minimize problems. Email alerts can notify you when users perform specific actions -- like updating document libraries -- and allow you to get a tighter grip on a SharePoint deployment.
Creating a SharePoint alert
To manage SharePoint alerts through Outlook 2010, follow these steps:
Go to Outlook's Home tab and click on the Rules icon.
Choose the Manage Rules and Alerts option from the resulting drop-down menu. Outlook will open the Rules and Alerts dialog box.
Select the Manage Alerts tab.
Click the New Alert button to display that dialog box, as shown in Figure 1. This dialog box is broken into two sections -- Sources Currently Sending Me Alerts and Sources I Have Visited.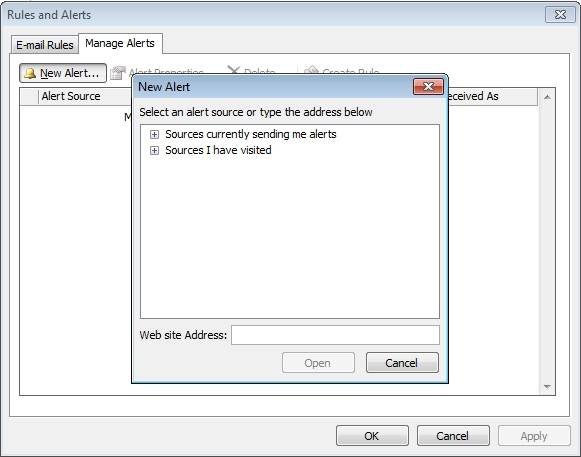 Figure 1: The New Alert dialog box prompts you to choose an alert source.
If this is the first time that you've set up an alert within this Outlook profile, you won't see any alert sources listed. This is also the case if you're using SharePoint 2010, because of a bug that prevents alert sources from being retained in Outlook.
To set up the alert, enter the URL for your SharePoint site into the Web Site Address field, as shown in Figure 1 , above. Outlook will automatically open your Web browser, log you into the specified SharePoint site and take you to the page that sets up alerts (Figure 2).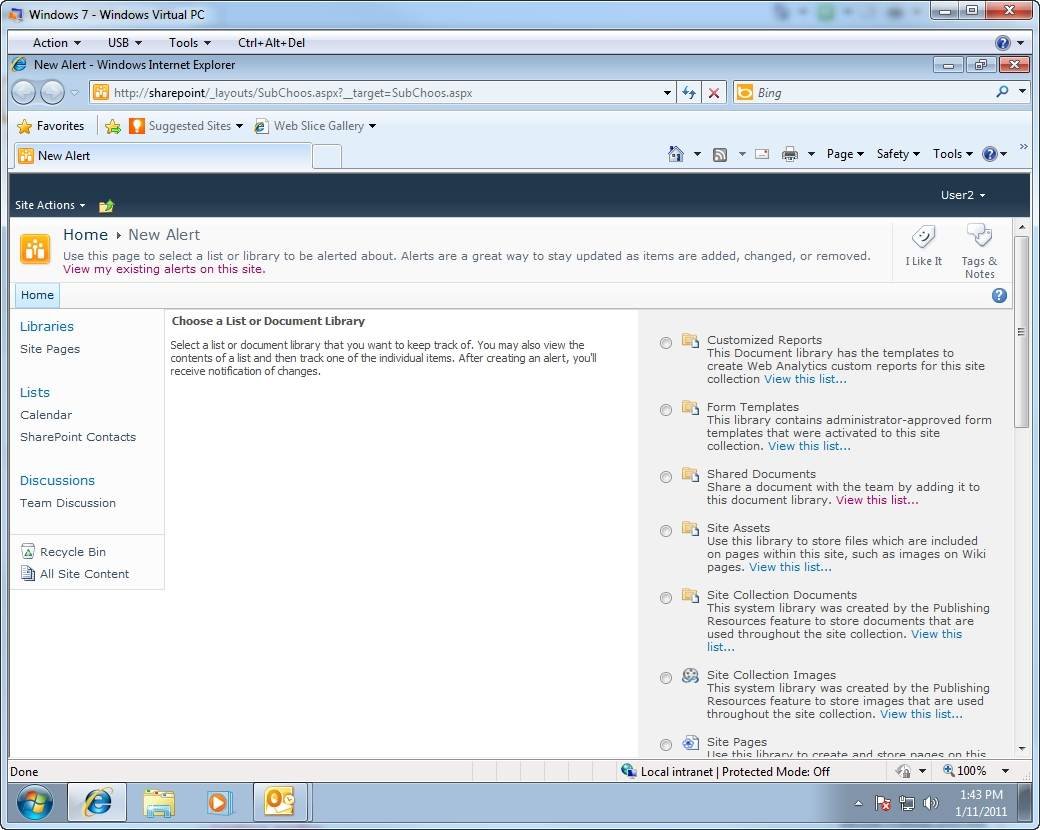 Figure 2: You can use SharePoint's New Alert page to configure a new alert.
SharePoint offers a number of different alert configurations. To create an alert, select the template that most closely matches what you're looking to do. For example, I have a SharePoint document library called Shared Documents. If I wanted to create an alert that sent me a message when the library's contents changed, I would select the Shared Documents template.
After making your selection, click Next. This screen will allow you to configure the new alert. The actual contents of this screen will vary, depending on which template you used but you'll always need to provide an Alert Title and a delivery method (typically email). Figure 3 shows an example of this configuration.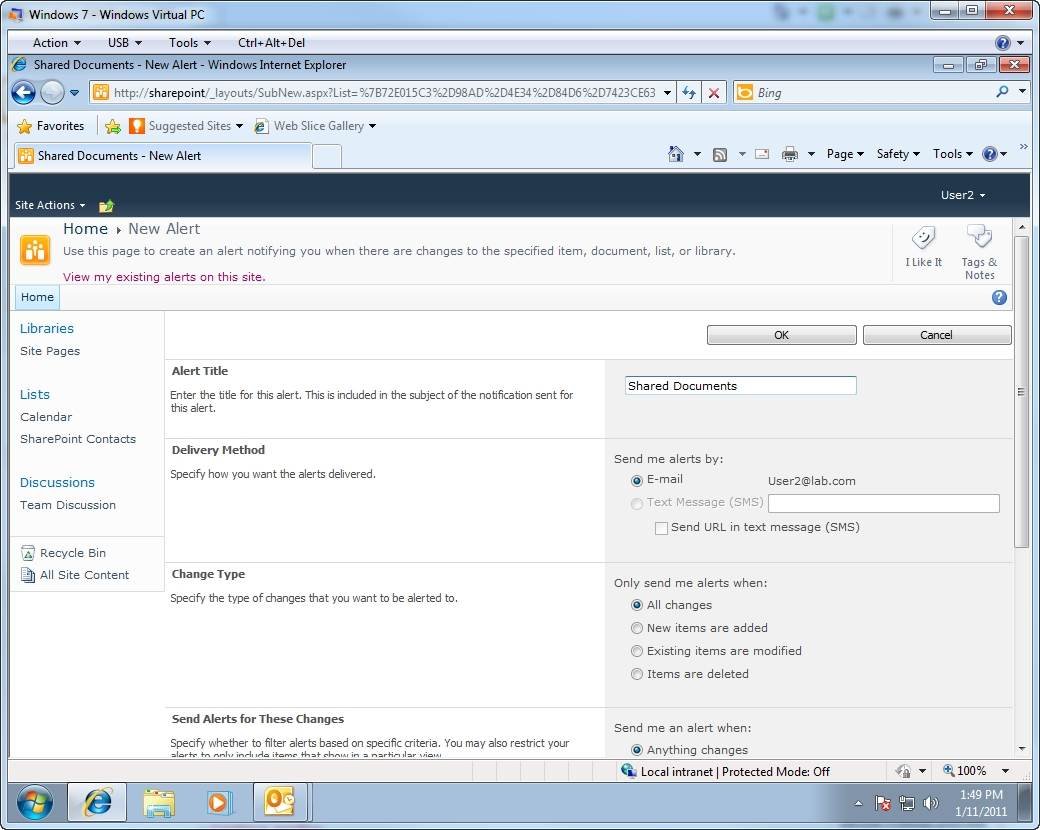 Figure 3: Provide SharePoint with an alert title and a delivery method.
Click OK and SharePoint will display a list of alerts. You can also modify them at this point.
Fixing SharePoint alert problems
If your alert isn't working properly, use this method to determine the cause. Open the SharePoint Central Administration console and click on the System Settings and then Configure Outgoing E-Mail Settings. Additionally, make sure that SharePoint is configured to send outbound email, as shown in Figure 4.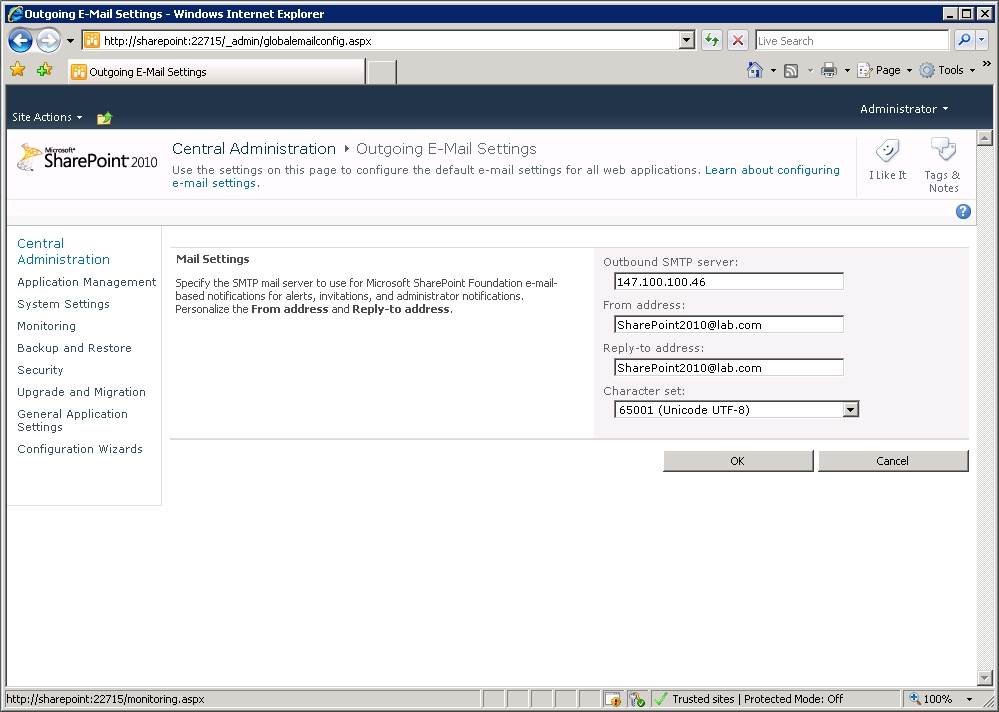 Figure 4: Alerts will only work if SharePoint has been configured to send outbound email.
Note: You must be running SMTP service on your servers in order for SharePoint to send email messages; SharePoint 2010 cannot send email via Exchange Server. For details, check out Microsoft's article on how to configure the SMTP service for SharePoint.
Be sure to enable the alerts function for the SharePoint site you're using. To do so, click on Application Management and then Manage Web Applications. This will display a list of SharePoint Web applications.
Click on the Web application you want to manage to activate that page's ribbon. Click on the General Settings icon and choose the General Settings option from the drop-down menu. Use this page to verify that alerts are turned on, as shown in Figure 5.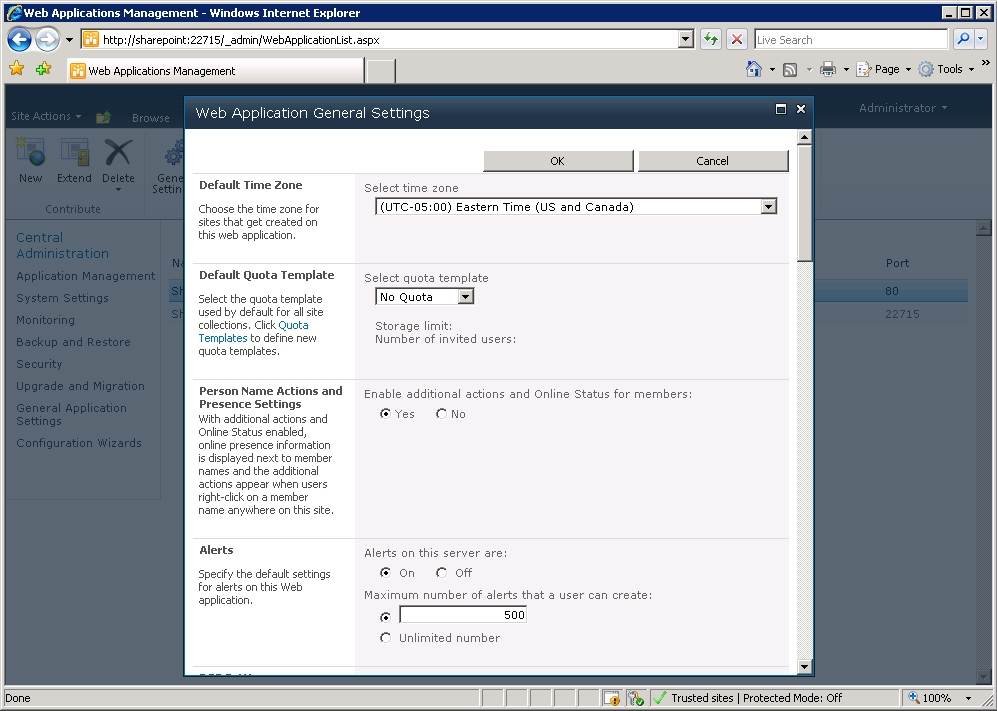 Figure 5: Verify that your SharePoint alerts are turned on.
ABOUT THE AUTHOR
Brien M. Posey, MCSE, is a seven-time Microsoft MVP for his work with Windows 2000 Server, Exchange Server and IIS. He has served as CIO for a nationwide chain of hospitals and was once in charge of IT security for Fort Knox. For more information visit www.brienposey.com.
Dig Deeper on IT operations and infrastructure management