Networking trends 2017: Cloud, wireless, pace change
Networking trends like cloud computing, virtualization and SDN continue to shape enterprise strategy while managers eye potential for IoT and data analytics.
Steve Martin said he is capitalizing on one of the most significant networking trends. Martin, vice president and chief digital officer for GE Energy Connections, sees great potential for modeling weather patterns in real time to estimate the yield from distributed energy resources, including wind and rooftop solar. Fortunately, cloud networking lets him study real clouds to get the weather information he needs.
The cloud clearly pays dividends for the large utility customers of Atlanta-based GE Energy Connections. The company, which provides equipment and software for utilities to produce and manage electric power, saves its customers considerable sums of money by putting its computing resources in the cloud, where computing power costs cents rather than dollars, Martin said.
"You need to be able to look at weather patterns on a minute-by-minute basis," Martin said. "What is the yield from those distributed resources? What will I do about it? That's a great use of the cloud," said Martin, who served previously as general manager and chief data scientist of Azure, Microsoft's cloud and enterprise group.
Cloud computing is only one of many 2017 networking trends changing the face of networking today. Mobile access, new software-driven technologies and shifting skill sets are contributing to a sea change transforming enterprises and vendors alike. At the same time, as the network becomes more programmable, a new generation of sensors, appliances, motor vehicles and even lines of clothing are demanding network resources to tap an internet further fortified by analytics and artificial intelligence.
[I]ntelligence is moving out to the software layer, and hardware is becoming much simpler.

George Naziglobal network practice lead, Accenture
For carriers providing core networking services to enterprises, this shift is forcing them to seek help with systems integration and to bolster training for their employees to use software-defined technologies, said George Nazi, global network practice lead for London-based Accenture's communications, media and technology operating group. In response, communications service providers are moving toward software-defined networks and network virtualization.
"Now and in the future, with software-defined networks, [the] intelligence is moving out to the software layer, and hardware is becoming much simpler. You can run it in the cloud," Nazi said. "You can provision services to the cloud."
As networking trends accelerate the pace that hardware functions move to software, enterprises are rethinking how they buy hardware. Instead of allocating funds to purchase new servers, they're investing in services, like analytics, virtualization and management consoles that can be accessed via mobile devices.
"I've seen people run big networks off an iPhone -- enterprise-grade networks," said Craig Mathias, principal with the Farpoint Group in Ashland, Mass. Imagine sitting down to lunch when an alert pops up on your device notifying you of a network problem, he added. "You fix it, and then you go back to eating your sandwich."
2017 Networking trends: The 24/7 year-round mobile internet
While a mobile-centric strategy presents the industry with more flexibility than ever before, it is also forcing organizations and, in particular, wireless service providers to grapple with new challenges, said John Cioffi, chairman and CEO of Assia, which develops digital subscriber line and wireless management software for internet service providers. "What we have today is still poor quality of service," he said.
"Reliability and stability are still elusive," he said. "It may be more ubiquitous than it was a few years ago, but we still run into problems."
One of the biggest issues is managing the volume of over-the-top video and virtual reality content. At the rate people are consuming these multimedia formats -- millennials and their parents, alike -- these bandwidth hogs will soak up every last ounce of Wi-Fi available, Cioffi said.
Consider Optix Media LLC, a firm in Chubbuck, Idaho, that provides wireless internet access to college students. Shane Moulton, president and co-founder of Optix, said he knew he was doing something right in a pilot program Optix conducted on the campus of Brigham Young University (BYU)-Idaho in Rexburg, Idaho.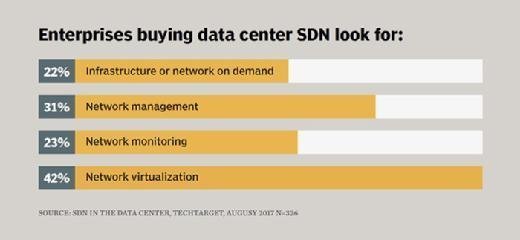 Out of 900 students spread across 155 apartments, students filed just four wireless network complaints during the pilot, one of which came from a young woman upset about losing her wireless connection between floors inside an elevator.
"Students require awesome internet 24/7/365, and they take no excuses," Moulton said. "They couldn't care less about who provides the internet as long as it's fast. If you screw up, they love to post about it on social media."
For its program at BYU-Idaho, Optix deployed self-learning wireless network technology from Mist Systems that uses machine learning algorithms to detect anomalies and personal wireless LANs to segment multiple user or device groups on a single service set identifier.
Moulton called the Mist monitoring technology the secret sauce that could eventually enable him to eliminate his tech support entirely. "It can change the behavior of the network on the fly," he said.
Network engineers need software skills
It isn't just the networks that have to be resilient. New networking trends mean network engineers need to adapt as technologies become capable of faster and more efficient scaling and less susceptible to human error, said Greg Cox, CTO architect at Sungard Availability Services in Wayne, Pa., which provides data center and cloud hosting services.
"Network engineers need to develop software development skills and focus less on hardware implementation," Cox said. "They need to be capable of doing enough to use APIs and improve the software that is running the network because that's where changes are made."
Engineers will also need to become more savvy in understanding how to interpret performance data collected by more intelligent networks. If the network is a vehicle for using and sharing information, then the next step is developing new ways to analyze and handle large amounts of data, Farpoint Group's Mathias said.
From oceans of behavioral data, analytics software tools will be able to distill actual security threats and help focus IT staff on the truly dangerous things happening on their network. Now, an overwhelming number of alerts can be mind-numbing. In the future, "instead of thousands, I may get 10," said John Burke, principal analyst at Nemertes Research Inc.
GE Energy Connections' Martin believes analytics can help energy companies monitor power flow in near real time. By placing computing nodes in power substations all the way out at the edge, utilities can conduct processing and optimization to direct energy into storage or out to the power grid on a one-second basis.
"The tighter you can optimize that, the more you get out of the system. Our goal is: Help the utility not to put any more energy into the distribution side than is likely to be consumed on that one-second interval."
Cox at Sungard Availability Services said he is excited about recent advancements related to intent-based networking. "The most interesting advancements are applying machine learning to monitor, identify and react in real time to changing network conditions. The impact is a leap forward in the efficiency of maintaining and managing the network" he said.
Craig Thomasmeyer, executive vice president of Miller Information Systems in Allison Park, Pa., a telecommunications company that provides wireless networking services, believes that enterprise data, voice and wireless networks will continue to grow in size and complexity as more and more devices have IP addresses. Even office lights have become network-monitored devices with sensors that adjust to sunlight, he said.
"With the continued evolution of the internet of things, there is more dependence on the network than ever before," Thomasmeyer said. "Networks need to be designed and built with redundancy, increased speeds and bandwidth to meet the data requirements, as well as have the ability to scale without requiring investment in additional hardware."
In the meantime, the networking industry -- companies, suppliers and carriers -- will continue to work hard to stay ahead of evolving networking trends, to make sure that users won't be left behind.
Next Steps
The latest network priorities
Software trends that are shaping enterprise networks
Podcasts: Hear what's up with cloud computing
This was last published in
October 2017