Maksim Samasiuk - Fotolia
What are the core components of SAP IBP?
SAP IBP is a meant to ensure strategic, tactical and operational planning, provide comprehensive analytics and ensure complete business controls, all in an integrated environment.
SAP Integrated Business Planning -- or SAP IBP -- is the HANA-powered, end-to-end, cloud-based supply chain management...
Continue Reading This Article
Enjoy this article as well as all of our content, including E-Guides, news, tips and more.
software and platform meant to ensure better demand sensing.
SAP IBP was created with the idea of capturing, organizing, analyzing and executing massive amounts of data with speed and accuracy. From sales and operations planning (S&OP) to calculating demand, it is meant to help ensure inventory optimization for more efficient and smoother end-to-end supply chain processes.
Here's a look at the five components of the cloud-based supply chain management software SAP IBP.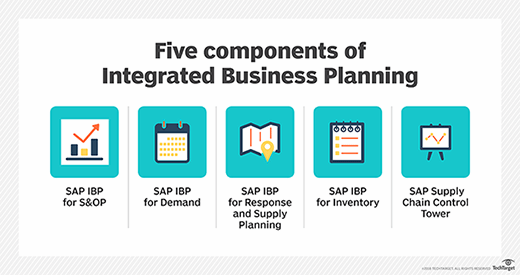 Dig Deeper on SAP ERP software and modules
Replenishment strategies, lot sizes, safety stock, reorder point planning and replenishment lead time are five factors in ERP that can ensure ... Continue Reading
S/4HANA public cloud provides a less disruptive route to digital transformation than some options -- including the on-premises S/4 -- and smoother ... Continue Reading
These nine key components of SAP MDG help ensure regulatory, legal, environmental and financial compliance of your master data and improve ... Continue Reading