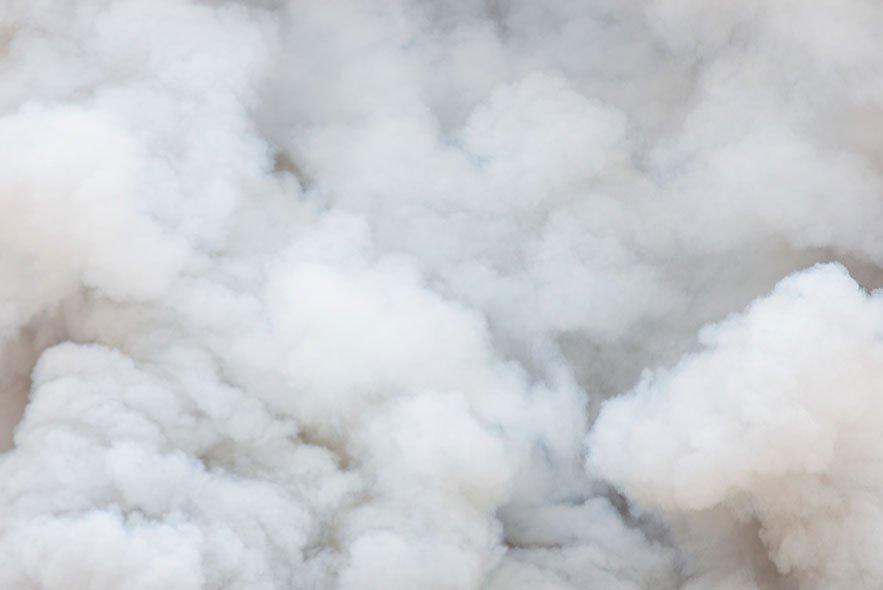 Breaking Down the Cost of Cloud Computing
Cost savings is one of the main reasons that companies decide to migrate to a cloud environment. Cloud computing can offer organizations potential financial advantages in a few ways; however, it's important to understand the full implications of cloud pricing, and how it can affect companies.
How Do Providers Determine Cloud Costs?
The main factors cloud service providers consider when they decide how much to charge customers are networking, computing and storage.
Networking costs: The vendor decides how much it must spend to maintain the network. Consequently, the provider estimates the costs for the hardware, network setup, labor and maintenance.
Computing costs: The provider calculates the costs for CPUs -- client organizations will have their own individual requirements when it comes to using CPUs. Costs also include licensing fees, depending on the operating system an organization is running. The provider calculates the costs of buying hardware for every gigabyte of virtual RAM that a company uses.
Storage costs: The vendor calculates how much it will cost to operate a company's storage hardware or what it will cost to buy new hardware to meet the storage needs of the enterprise.
Calculating Cloud Costs vs. Traditional Infrastructure
There are three types of costs to consider when deploying on-premises infrastructure:
Capital costs: server hardware, server software licensing, network infrastructure, storage and backup infrastructure
Operational costs: support for server hardware, software and network infrastructure, as well as the storage warranty, data center power and facilities, current system administration labor, IT training and IT staff turnover
Indirect business costs: planned and unplanned downtime
Building out and maintaining infrastructure on-premises can also mean adding more staff, which increases costs.
Typically, for every dollar an organization spends on capital expenses to upgrade its IT infrastructure, it can also expect to spend about $2 to manage, maintain and secure that infrastructure.
To calculate the total cost related to moving to the cloud, an organization should conduct a thorough audit of the status of its IT infrastructure, including all direct and indirect costs.
Direct costs are easier to calculate because they include software, hardware, maintenance, staff and the physical facility. Indirect costs are a little more difficult to determine because they include the loss of productivity for any reason, such as server downtime, addressing customer displeasure and repairing a damaged reputation.
The company then calculates the estimated cloud infrastructure costs, which it can do with various pricing calculators, such as the in-depth monthly cost calculator provided by Amazon Web Services.
Benefits and Savings of Moving to the Cloud
Benefits of migrating to the cloud include:
Easy and fast setup: A company can set up its public cloud in just a few hours. The company's IT team can bring it online easily and then deploy it remotely through the vendor's website. The IT team can remotely configure and manage the setup over the internet.
No maintenance: The vendor is responsible for maintaining the hardware, software and networks in the cloud. Businesses, therefore, don't have to worry about keeping their infrastructure up-to-date or worry about security and upgrades. As such, companies can run the infrastructure with a minimal IT staff, thereby significantly reducing overall costs.
Faster disaster recovery: Cloud-based services enable companies to quickly recover their data in case of an emergency, such as a power outage or natural disaster.
Savings of moving to the cloud include:
No large upfront capital costs for hardware as an organization that opts to move to the cloud doesn't have to purchase physical servers, network storage, cooling systems, disaster recovery systems, etc.
Reduced software costs because upgrades are included in the monthly fees
Lower IT support costs
Business continuity is included in the cloud environment
Savings realized through greater efficiency
Pitfalls and Hidden Cloud Expenses
Often, the prices that public cloud providers charge their customers to sign up for their services are low or they don't charge any sign-up costs. Sometimes, the cloud vendors even help their customers move their data to the cloud for free.
But while money may not be a factor in this scenario, time certainly is. It can take weeks or even months to transfer petabytes of data to the cloud, which means enterprises might not be able to access their critical data during that time.
And transferring data from one cloud vendor to another can be pretty onerous and expensive, which is why most organizations opt to remain with one provider for the long term. In essence, this creates a type of vendor lock-in as companies find it too difficult to cancel their provider relationships.
In addition, many public cloud vendors charge a small fee every time a customer wants to access its data. Although these fees are negligible, maybe just a few cents per hour, organizations often neglect to consider them when they do their business planning, as well as when they consider the ROI of cloud computing.
The cost of cloud computing can also get pretty expensive for organizations running thousands of analytics jobs, because transactional costs increase as data use increases. As such, using the public cloud for everything isn't always a great investment long term.
Here are some other aspects for organizations to consider in order to avoid paying extra fees might not think about when considering the ROI of migrating to the cloud:
Companies that go over the data limits stated in their contracts for storage and backup will incur extra costs, especially if they didn't plan for these extra data requirements. To avoid this, organizations should think about how much data they need to keep as backups. Organizations should also think about their future database capacity
Companies should consider the time it will take to migrate on-premises software and data to the cloud, which may mean adjusting their licensing models.
Companies may have to consider that they'll need staff to monitor and manage their interfaces to the cloud vendors.
Costs are involved with taking on-premises equipment offline, such as redeploying employees, writing off assets and data cleanup.
Companies should consider taking advantage of discounts from cloud providers for customers that book capacity in advance for a fixed term, offering a savings over on-demand pricing.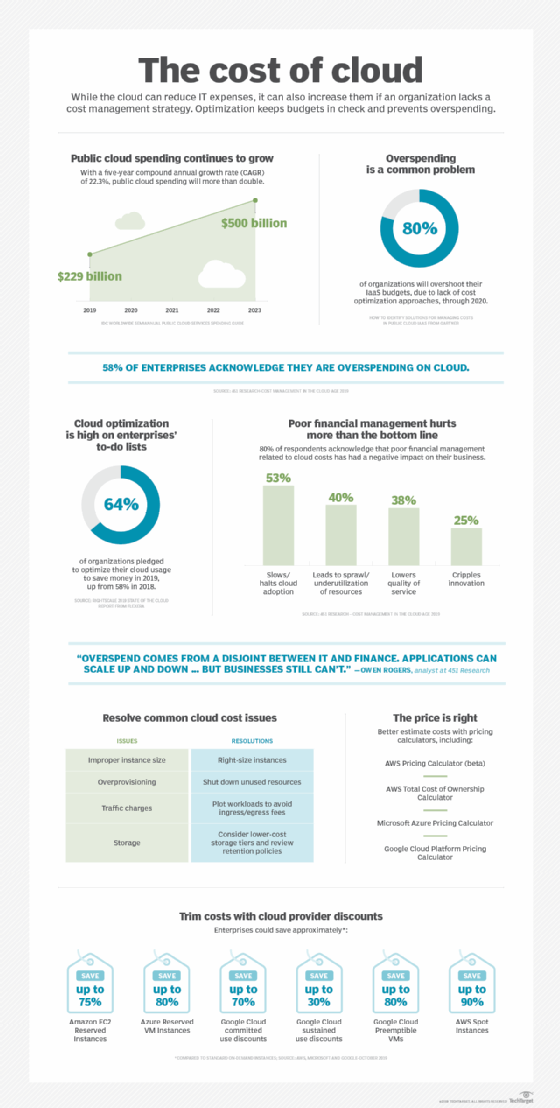 Determining What's Best for Your Business Needs
An organization that is considering moving its workloads to the cloud should first undertake a needs assessment to help plan the migration as well as gain executive buy-in. After evaluating its current IT infrastructure, the IT team should engage in a discovery process. This should include holding workshops with stakeholders to ensure that everyone has identified the business requirements so the IT team can select the right cloud services and the right cloud providers.
The IT team should also begin a review process of the proposed services to determine if they match up to the organization's business requirements. They should also identify the areas where the business requirements don't match up with the proposed cloud services.
After determining the right cloud service and the right service provider, the IT team should present this information to the business leaders. They should explain the various options they're proposing as well as the reasons for those options along with the next steps.
Company leaders can then decide whether it makes for sense for the business to stay on-premises, move to the cloud or implement a hybrid cloud approach, a cloud computing environment that uses a mix of on-premises and cloud services.