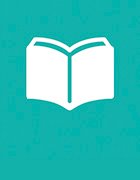 Elsevier is a global information analytics business that helps scientists, clinicians and professionals find new answers, reshape human knowledge and tackle the most urgent human crises. For over 140 years, Elsevier has partnered with the research world to curate and verify scientific knowledge. It is committed to bringing that rigor to a new generation of Elsevier platforms. Its applications put users in control and enable faster, more efficient ways of working, freeing up users to focus on their goals.
Elsevier materials help people discover new content and collaborate with others beyond existing networks and also help institutions track and analyze the impact of science and technology, supporting great research performance. By freeing the flow of ideas, Elsevier platforms help advance the application of science to the most pressing questions of our time.
Elsevier provides digital solutions and tools in the areas of strategic research management, R&D performance, clinical decision support and professional education, including ScienceDirect, Scopus, SciVal, ClinicalKey, and Sherpath. Elsevier publishes over 2,500 digitized journals, including The Lancet and Cell, 40,000 e-book titles and many iconic reference works, including Gray's Anatomy. Elsevier is part of RELX, a global provider of information-based analytics and decision tools for professional and business customers.
Elsevier Publishing's Most Recent Content