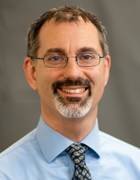 Don Fluckinger covers customer relationship management (CRM), Salesforce and content management technologies for SearchCRM, SearchSalesforce and SearchContentManagement. His 25 years of journalism experience includes covering topics such as data security and forensics, document technologies, health IT, healthcare management, medical devices, nutrition and clinical research regulations.
A music diehard and rock blogger, his interests include listening to rock, jazz, blues and funk -- both live and on vinyl. His articles have appeared in publications and websites including SearchHealthIT.com, PDFzone.com, Briefings on Hospital Safety, The Boston Globe, Billboard and Antiques Roadshow Insider.
@dz45tr Is there a separate code for when someone, face in a smartphone on full-bore power walk, runs into you--or does this code cover it?
6:17 PM - 14 Feb 17
Don Fluckinger's Most Recent Content