Definition
data source name (DSN)
What is a data source name (DSN)?
A data source name (DSN) is a data structure containing information about a specific database to which an Open Database Connectivity (ODBC) driver needs to connect. (Note: DSN also stands for Deep Space Network.)
The DSN, which resides either in the registry or as a separate text file, contains information such as the database name, directory and driver. Depending on the type of DSN, it can also contain information like the ID and password of the user.
A developer creates a separate DSN for each database and specifies its DSN within a program to connect to a particular database. In contrast, DSN-less connections require that all the necessary information be defined within the program.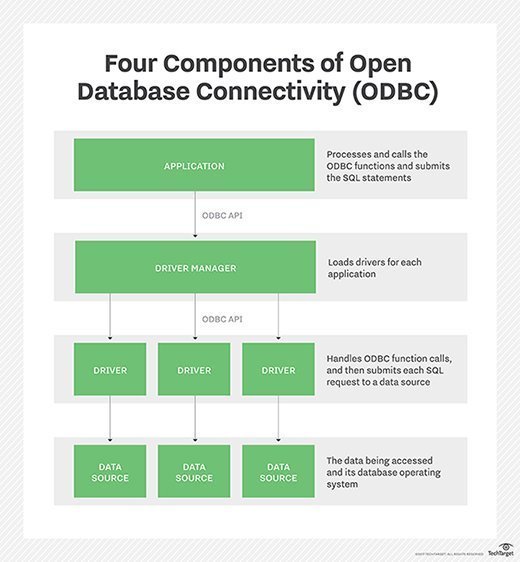 What are the different types of data source names (DSNs)?
There are three types of data source names:
File DSN. This is stored in the filesystem using one DSN for each file. Users who have installed the same ODBC drivers can share these files.
System DSN. This DSN is accessible by all system processes and users and is stored in a centralized location.
User DSN. This is stored in a user-specific location and is accessible only by the user who created the DSN. Sometimes called machine DSN, it is built on the device where the program is located and stored in collective configuration files or system resources.
The user DNS and system DSN are specific to a particular computer and store DSN data in the registry.
A user DSN allows database access for a single user on a single computer, and a system DSN for any user of a particular computer. A file DSN contains the relevant information within a text file with a .DSN file extension. Users of different computers with the same drivers installed can share this file.
What is the data source name in Oracle?
In an Oracle database, an ODBC DSN stores the data required to connect to a database hosted on a remote database server. A DSN system enables access to multiple users, not just the user who created it.
This was last updated in
December 2022
Continue Reading About data source name (DSN)