Top 5 metaverse events in 2023
The metaverse is changing and evolving at a fast pace. Here are some events where businesses can learn more about this immersive technology and how to use it.
The metaverse is taking the world by storm and brings new opportunities for interaction and collaboration -- and conferences are a great way to learn about the latest trends and technology.
Industry experts predict the metaverse could be worth $80 billion by the end of 2024. This is largely due to the buy-in from large tech companies such as Microsoft, IBM, Meta, Google and Apple. The metaverse is expected to help grow the digital economy, and the tech world is looking to join the ride.
Learning more about the metaverse helps tech companies capitalize on this next level of the internet. Conferences provide the opportunity to learn about this technology and network with others. Here are some top metaverse events in 2023, as of this writing.
1. VRARA Enterprise & Training Forum 2023
When: May 24, 2023
Where: Virtual
Cost: Free
Where to register: https://www.thevrara.com/
Hosted by the VR/AR Association (VRARA), attendees will learn about virtual reality (VR), augmented reality (AR), digital transformation and smart glasses.
This is an interactive virtual event with live Q&As, polls and brainstorming sessions. There are no speakers announced at this time.
2. Augmented World Expo USA
When: May 31-June 2, 2023
Where: Santa Clara, Calif.
Cost: $149 for a one-day pass (on Friday); $495 for a one-day pass (Wed. or Thu.); $595 for a two-day pass; and $695 for a three-day pass
Where to register: https://www.awexr.com
This conference focuses on VR, AR, mixed reality (MR) and extended reality (XR). This community brings together technology providers with end users, startups and developers.
AWE USA features all topics related to spatial computing. Other topics include enabling technologies, such as AI, streaming, haptics, 5G and biointerfaces.
Speakers include the following:
Tom Furness, founder and chairman of Virtual World Society
Peggy Johnson, CEO of Magic Leap
Christopher Lafayette, founder of GatherVerse
Shelley Peterson, director-principal program manager at Microsoft
John Riccitiello, CEO of Unity Technologies
Hugo Swart, vice president and general manager for XR at Qualcomm
Thaisa Yamamura, head of business development for Sony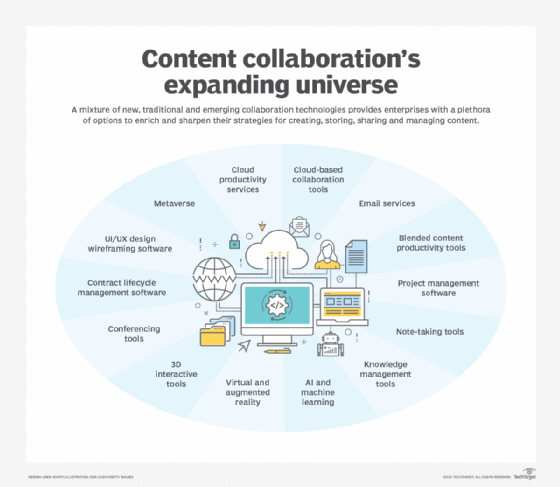 3. Techspo Expo Series
When and where: There are multiple U.S. locations for this conference, including the following:
Los Angeles: April 12-13
New York: April 27-28
San Diego: May 22-23
Houston: May 25-26
Boston: June 12-13
Atlanta: June 29-30
San Francisco: July 10-11
Philadelphia: Oct. 30-31
Dallas: Nov. 2-3
Las Vegas: Nov. 6-7
Cost: $17 for a one-day visitor pass; $147 for a one-day training pass; and $297 for a two-day all access pass
Where to register: https://techspo.co
This conference brings together marketers, technology providers, designers, brands, developers and innovators to explore the latest technology trends.
There are also exhibitions to explore the next generation of technology, including mobile, advertising technology, marketing technology, internet and SaaS tools. Learn how these technologies can help your business grow.
4. Siggraph 2023
When: Aug. 6-10, 2023
Where: Los Angeles
Cost: Not yet disclosed
Where to register: https://s2023.siggraph.org
While computer graphics and interactive technology play a large part in the metaverse, the biggest part is interaction. At Siggraph 2023, attendees will learn more about investing in this new market and hear some insights on collaboration and productivity.
Programs and events include VR theater, emerging technology panels, technical papers and "appy" hour. There are five interest areas to explore, including arts and design, gaming and interactive, new technologies, production and animation, and research and education.
This is an interactive conference with exhibitions. There are no speakers announced at this time.
5. Augmented Enterprise Summit
When: Oct. 24-26, 2023
Where: Houston; virtual pass also available
Cost: Pricing is divided between end user and non-end user (or service providers)
End-user pricing:
Three-day pass: $799
Two-day pass: $699
One-day pass: $399
Virtual pass: $399
Non-end-user pricing:
Three-day pass: $5,000
Two-day pass: $4,500
One-day pass: $3,500
Virtual: $1,500
Where to register: https://augmentedenterprisesummit.com
Formerly Enterprise Wearable Technology Summit, Augmented Enterprise Summit is one of the longest-running events dedicated to business application of XR and other emerging technologies, such as AR, VR, MR, sensors and wearables. Listen to industry professionals discuss training, the metaverse, remote work, creating 3D content for immersive apps, marketing and sales.
Speakers include the following:
Angelica Garcia, simulation software and VR engineer at NASA
Adam Hintzman, advance design engineer and XR technology leader at 3M
Connie Miller, associate technical fellow in immersive experiences at Boeing
Miranda Palmisano, XR immersive technologies and connected worker product manager at Chevron
Max Sikorski, VR coordinator at General Motors
Maurice Tayeh, global CIO at Hatch
Jenny Taylor, digital transformation and innovation XR/VR lead at Duke Energy
Other conferences to keep on the radar
As more tech giants adopt and embrace the metaverse, here are some other conferences to keep an eye on. Watch for more information about Microsoft Ignite, scheduled for November 2023. Microsoft continues to push its Activision Blizzard acquisition, positioning itself for the metaverse. The deal is expected to close in fiscal year 2023.
Meta -- the parent company for Facebook, Instagram, WhatsApp and Oculus VR -- canceled the F8 event in 2022, which is its developer conference to concentrate on the metaverse. There is no announcement if it plans to host the event in 2023.