10 social media conferences to attend in 2022
Social media is changing how businesses market products, interact with customers and build awareness. Here are events where businesses can learn to make the most of social media.
Attending social media conferences can keep companies current on the latest trends and help them incorporate changes into their business and marketing plans.
Businesses are turning to social media to market products, recruit new employees and engage with customers. Benefits of social media include visibility, engagement, brand recognition and customer insight. Creating an effective social strategy can improve a company's reputation and help build trust.
Here are some of the top social media conferences to attend in 2022:
Digital Summit
When and where: Multiple locations:
Philadelphia: May 23-24
San Francisco: June 6-7
Denver: June 27-28
Portland, Ore.: July 12-13
Atlanta: July 19-20
Washington, D.C.: Aug. 3-4
New York: Aug. 9-10
Minneapolis: Aug. 18-19
Boston: Aug. 24-25
Seattle: Sept. 7-8
Los Angeles: Oct. 3-4
Fort Lauderdale, Fla.: Oct. 10-11
Detroit: Oct. 25-26
Indianapolis: Oct. 13-14
Tampa, Fla.: Nov. 14-15
Dallas: Dec. 7-8
Cost: $395-$795
Where to register: https://digitalsummit.com/
Digital Summit is an event that will discuss digital marketing best practices and strategies. These two-day conferences will discuss social media, content creation, lead generation, email, SEO and analytics.
Speakers vary by location. Some speakers include:
Juntae DeLane, founder and chief strategist at Digital Delane
Michael Epstein, director of digital marketing at Cinematic Music Group
Meredith Howard, senior manager of global digital activations and social media at Deloitte
Ericka Kurtz, head of social intelligence and operations at Twitter
Purna Virji, senior content solutions evangelist at LinkedIn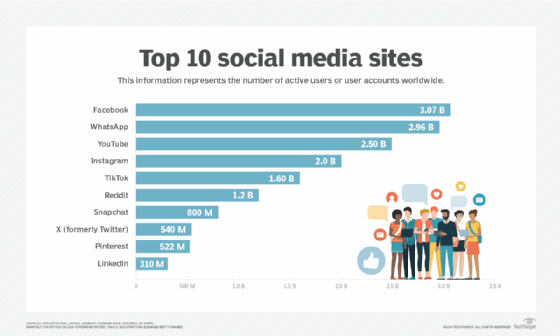 Podfest Expo
When: May 26-29
Where: Orlando, Fla.
Cost: $799
Where to register: https://podfestexpo.com/
Podfest is for new and seasoned podcasters. Topics include sharing video and podcasts through networking and social platforms, technology and innovation, YouTube and video, creation and launch, audience growth, monetization and marketing.
The Social Shake-up
When: June 8-10
Where: Atlanta
Cost: $1,395-$5,695
Where to register: https://www.socialshakeupshow.com/
The Social Shake-up looks at different ways to approach social media marketing. Marketers from Fortune 500 companies share how to connect with audiences and gain budget approval from leadership. Other topics on social media include using existing resources on various platforms, using blogs, maximizing video and marketing to different generations.
Speakers include:
Vivian Acosta, director of social media at Cricket Wireless
Joseph Alves, associate of social strategy at Warner Bros. Discovery
Beverly Jackson, vice president of global brand and consumer marketing at Twitter
Suchi Sajja, senior social media strategist of Sparkloft Media
Eliza Singleton, associate social media manager at Momentive (formerly known as SurveyMonkey)
Social Media Day Halifax
When: June 10
Where: Halifax, N.S., Canada
Cost: $175 (converted from Canadian dollars)
Where to register: https://socialmediadayhalifax.com/
Social Media Day Halifax focuses on Canadian businesses. Topics include learning how social media posts can help businesses reach goals, developing new strategies, advertising on Facebook, understanding trends, increasing views and how to brand storytelling through video.
Speakers include:
Sylvia Beirnes, co-founder of Canadian Content Studios
Corinne Boudreau, legal guide at Online Legal Essentials
Amy Harrison, founder of Pixels & Pieces Design
Alicia Mccarvell, social media influencer
Gabriela Piccott, learning and performance strategist and founder of Konnect the Dots Training Inc.
Social Fresh 2022
When: June 21-23
Where: Charlotte, N.C.; and virtual event
Cost: $597-$1,797
Where to register: https://socialfresh.samcart.com/products/social-fresh-2022
Social Fresh offers lessons for social media and brand leaders in this three-day educational session. Speakers will address content creation, advertising on social, influencer marketing, growing audience and reach, improving the content process and increasing engagement.
Speakers include:
Ted Harrison, head of production at Twitter ArtHouse
Lucy Kemmitz, head of social media at Audi of America
Saad Khan, brand social lead at Shopify
Micah Laney, senior manager of executive social strategy at Walmart
Stephanie Ramirez, senior social media strategy lead at Lyft
Social Media Day Philadelphia
When: June 30
Where: Philadelphia; and virtual event
Cost: $25-$250
Where to register: https://smdayphl.com/
Social Media Day Philadelphia features workshops and speakers. In partnership with the Philadelphia Business Journal, there will also be a post-conference awards ceremony featuring some of the best social media campaigns.
In-person speakers include:
Andrew Athias, social media and digital marketing coordinator of Silvi Materials
Carmen Collins, head of social media and content creator at Wish
James Gregson, brand, marketing and content creative director at The Lego Group
William Warren Jr., digital social marketing manager of Spark AR/Reality Labs at Meta
Tiffany Wilson, head of social media at Comcast NBCUniversal
Social Media Day San Diego
When: June 30
Where: San Diego
Cost: $119-$249
Where to register: https://socialmediadaysandiego.com/
Social Media Day San Diego focuses on digital and social media through presentations, speakers and panels. Topics include Facebook and Instagram ads, TikTok marketing, content marketing, marketing funnels, video marketing, social media strategies, Web 3.0, non-fungible tokens and inclusive marketing.
Speakers include:
Mike Allton, head of strategic partnerships at Agorapulse
Brian Fanzo, digital futurist speaker
Carlos Gil, author of The End of Marketing and author at LinkedIn Learning
Jenn Herman, social media speaker, consultant and trainer of Jenn's Trends and author of Instagram for Dummies
Keenya Kelly, CEO of If You Brand It
Michelle Ngome, founder of Line 25 Consulting and executive director/podcast host at African-American Marketing Association
Content Marketing World
When: Sept. 13-16
Where: Cleveland; and virtual event available Sept. 21-22
Cost: $649-$2,599
Where to register: https://www.contentmarketingworld.com/
Content Marketing World features workshops, sessions and industry forums. Topics include social media, search engine optimization, brand strategies, content development and strategy, tools and technology, video storytelling and writing.
Speakers include:
Olga Andrienko, vice president of brand marketing at Semrush
Amy Balliet, senior fellow of visual strategy at Material
Tequia Burt, editor in chief at LinkedIn Marketing Solutions Blog
Steve Kearns, senior manager of content marketing and social media at LinkedIn
Neal Schaffer, chief marketing officer of Flexible Marketing Consulting
Traffic & Conversion Summit
When: Sept. 27-29
Where: San Diego; and virtual event
Cost: $895
Where to register: https://trafficandconversionsummit.com/
The Traffic & Conversion Summit is all about the digital marketing world. Featured topics and discussions include social and influencer marketing, digital agencies, content and SEO, and the future of marketing.
Speakers include:
Allie Bloyd, founder of Allie Bloyd Media
Megan Conley, CEO and founder of Social Tribe
Ryan Deiss, founder and CEO of DigitalMarketer and The Scalable Company
Dana DiTomaso, president and partner of Kick Point Inc.
Steve Sims, founder of Sims Media
Social Media Strategies Summit Public Agencies and Government
When: Dec. 7-8
Where: Virtual event
Cost: $349-$749
Where to register: https://socialmediastrategiessummit.com/government-virtual-december-2022/
This event focuses on using social media to engage with local communities. Attendees will share experiences with other government and public agencies around the world. This conference will also provide tips on using social media for crisis communication, improving reputation and creating community relationships.
Dig Deeper on Marketing and customer experience