Leaders are learners: 8 training programs for professionals
Leadership skills must be developed in a changing business world. Courses and programs help leaders adapt, learn and inspire teams, as problem-solving has no universal solution.
Leadership skills and styles require regular exercise and development, especially in a business world evolving more rapidly by the day. Thankfully, there are several leadership courses and programs designed not only to help students adapt to the ever-changing corporate world, but pinpoint the specific professional needs a leader seeks.
The best leaders, after all, are also the best learners. Effective leadership certainly includes the drive to learn more and expand the limits of the workplace, but it also inspires curiosity and motivation in a team, fostering togetherness in pursuing a common goal. Even the most effective and natural leaders should strive to strengthen and broaden their skills and abilities; usually, there is no single right answer to any problem.
How to know which leadership training program to choose
Leadership courses provide the tools necessary to refine skills that boost individual success, as well as the productivity of that leader's team. Yet, with so many course options available, it's hard to know where to begin, let alone which is best suited for the individual.
To get the search started, consider these three directives as a guide:
Clearly define your objective in taking a leadership development program.
Find courses that make the most sense for your budget.
Communicate with team members or other leaders and seek out recommendations.
The following is a list of seven courses tailored to the needs of distinctive leader types. These programs are all online. They vary in duration and cost, and most include a certificate once successfully completed.
Transforming Disruption into Advantage: A Strategic Approach
Course details: Offered by Kellogg School of Management at Northwestern University, the program is constructed to encourage top leadership through innovation. The course delves into how external factors, such as economic downturns, climate change and the digitization of modern society, have impacted the larger business world and how they can be turned into sources of invention rather than setbacks. The strategies and tactics learned here can be applied to real-world scenarios, such as the integrating remote work, implementing new hiring strategies and balancing workplace efficiency with growth opportunities.
The curriculum revolves around the impact of the modern inconsistency of consumer demand, the dangers of AI and the COVID-19 pandemic's effect on global economic operations. To tackle the breadth of disruptions occurring in today's world, leaders must strengthen their flexibility, creativity and innovation.
Who should take this course: The course is intended for professionals in leadership roles at all levels looking to effectively navigate sudden disruption in the workplace. It comes recommended for anyone wanting to contend with AI's effect in the business world.
Duration: This is a six-week program with classes lasting four to six hours per week.
Price: This course costs $2,210. Flexible payment options are available.
Find out more details about this Kellogg course here.
Leading Growth Strategy: Drive Exponential Growth With a Proven Framework
Course details: Another Kellogg course, this one is designed for senior leaders facing the problem of how to grow one aspect of their workplace without leaving the others behind. The program is instructed through multiple models:
ThreeM (Margin, Momentum and Materiality -- centered on growth opportunity).
ThreeT (Trustworthy, Teams and Transformational -- centered on building and empowering the high-quality talent at one's disposal).
MBS (Mine, Bottle and Scale -- applying intended growth for the organization to a larger scale).
These models are built to be applied to the Focus7 Framework:
Discovery (search for growth).
Strategy (pick your bets).
Rallying Cry (rouse the troops).
People (unleash potential).
Execution (simplify and delegate).
Organization (align and collaborate).
Metrics (measure and communicate progress).
Properly applying these models to this proven framework gives the learner leverage and insight into how they manage their teams when facing their fiercest challenges.
Who should take this course: This course is ideal for goal-driven leaders looking to further develop their entrepreneurial mindset, as well as change-champion managers and growth consultants looking to foster cohesion in their teams.
Duration: This is a six-week program with classes lasting four to six hours per week.
Price: Taking the course costs $2,314. Flexible payment options are available.
Find out more about this alternative Kellogg course here.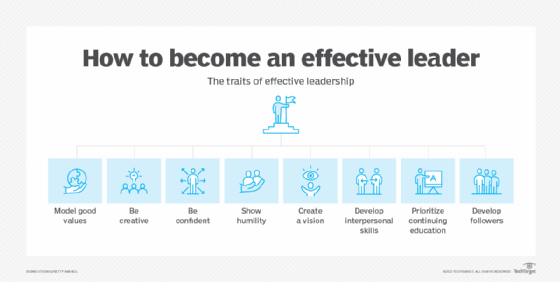 Executive Presence and Influence: Persuasive Leadership Development
Course details: Developed by Wharton Aresty Institute of Executive Education at the University of Pennsylvania, this program was developed to help shape the learner into an effective and confident leader. The curriculum is designed around heightening the impact the leader has on the workplace, specifically the morale of their workers.
Importance is placed on networking, the art of talking, and holding true to principles under pressure and scrutiny, thereby creating a personal leadership story that results in achieving long-term targets by splitting them into smaller, more quickly achievable goals. The course seeks to instill relationship building in the learner and, in turn, help establish and evolve a clearer vision within their own business.
Who should take this course: While it offers something for leaders of all levels, the course is intended for professionals either holding or striving for C-suite leadership roles, especially those looking to maintain harmony within their teams.
Duration: This is a six-week program with classes lasting four to six hours per week.
Price: The program costs $2,314. Flexible payment options are available.
Find out more about this Wharton course here.
Leading Organizations for High-Velocity Performance
Course details: In today's breakneck business world, this course by MIT Sloan offers the tools and guidance necessary to keep up. Through the study of high-velocity organizations, like Google, Netflix, Tesla and others, the program emphasizes cultural, social, and self-awareness factors as means of adjusting business practices to generate and sustain innovation. It also provides insight into conflict mediation, as well as various communication strategies to maintain the pace necessary to compete with larger, better-equipped corporations.
Rapid-motion work models often have little room for error, which is why the course specializes in early identification of problems within complex systems and allowing room for change and evolution. Importance is again placed on being flexible and creative in an environment where decision-making and problem-solving on the fly are crucial to sustained success.
Who should take this course: This course is designed for professionals looking to maximize the speed and efficiency of their leadership style, sharpen and streamline their decision-making and problem-solving processes, and boost the synergy of their team.
Duration: This is a six-week program with classes lasting four to six hours per week.
Price: The course costs $2,492. Flexible payment options are available.
Find out more about this MIT Sloan course here.
Imperial Sustainability Leadership Programme
Course details: This program from the United Kingdom seeks to build a sustainable, long-term economic model to identify and overcome ongoing challenges. The training develops new methods and a fresher mindset toward innovation and meeting goals. The strategies imparted by the course help the learner's organization rise to the environmental, social and governance goals it faces.
The decision-making mindset learned from this program falls into two categories:
Data-informed. Analyzing past and current data to make logically sound decisions that positively influence the stakeholders at the heart of the business.
Reflective. Enabling one's mindset to acculturate for sustainability through mediation.
Who should take this course: This program is recommended for senior executives and managers seeking to develop a more in-depth idea of sustainability's long-term business benefits.
Price: The cost for the program is £2,550, or roughly $3,284. Flexible payment options are available.
Duration: The course is 15 weeks, six to eight hours per week.
Find out more about this Imperial College course here.
Becoming a Successful Leader: Inclusive Leadership Training
Course details: Catalyst developed this program to promote the idea of the 21st century leader, one that highlights inclusivity as its main principle. The course is structured around the key practice of instilling empowerment, accountability, courage and humility in team members, labeled the EACH framework. By the end of the course, students develop a plan of action for their own workplace and have the chance to apply these skills in real-life situations.
Similar to MIT's high-velocity program noted earlier, the key to successful inclusive leadership is awareness. Understanding the processes and guiding forces present in modern culture and society, as well as reflecting on one's own place in that larger zeitgeist, gives all leader types more insight into how those trends can be incorporated into their own workplace.
The course enables learners to study the habits of the most influential figures of the 21st century through graded assignments and case studies. Its focus is how these leaders managed not just to work around changing cultural tendencies, but incorporate them to benefit those who work with and for them.
Who should take this course: This course is for effective leaders looking to emphasize the emotional intelligence of their team and themselves, especially those working in director or HR positions.
Duration: The program lasts one month divided into one- to two-hour modules per week.
Price: The full course with unlimited access to materials, a shareable certificate and graded exams costs $69. Catalyst offers a free version of the course without the aforementioned features.
Find out more about this Catalyst course here.
Build High-Performance Teams: Securing Project Profitability
Course details: This is one of many modules offered through Chart Learning Solutions' larger curriculum, but this course focuses on the performance of the team, as well as the leader's ability to navigate conflict. The course is divided into four stages:
Forming. Establishing the goals and communication requirements of the team.
Storming. Generating ideas and building relationships within the group to build trust and encourage effective decision-making.
Norming. Acknowledging the traits and habits of the team, while working to avoid complacency.
Performing. Carrying out and rewarding team contributions, as well as keeping motivation up for repeated success.
Though no certificate is given at course's completion, when properly implemented, the course increases a team's collaborative output.
Who should take this course: This program is designed for those looking to translate their management skills into a more entrepreneurial mindset, offered as an entry-level class. It is best when taken by a group of co-workers with their team leader.
Duration: The course takes 24 hours to complete and is self-paced.
Price: Pricing is available upon request.
Find out more about this Chart Learning Solutions course here.