Definition
OST file (.ost)
What is an OST file (.ost)
An OST file (.ost) is an offline folder file in Microsoft Outlook. Offline folders make it possible for the user to work offline and then to synchronize changes with the Exchange server the next time they connect. The ability to work offline is useful in environments with limited or unreliable connectivity. OST stands for Offline Storage Table.
Email clients such as Microsoft Outlook enable users to view emails online or offline. In the case of Outlook, Exchange and Internet Message Access Protocol (IMAP) accounts, offline folders are stored using .ost files. OST files include data and account information such as calendar data, contacts, email messages and tasks.
Whenever a user can't connect to a mail server, a copy of the user's mailbox is created by Outlook, which is then stored on the user's system. When the connection is restored, any changes are synchronized automatically.
OST file features
Features found in OST files typically include the following:
Changes to the file are automatically saved locally and then synchronized to Outlook upon connection to the email server.
OST files save calendar, contacts, mail, notes and task data.
OST files support BitLocker encryption after the 2007 version of Outlook.
OST files can be archived and backed up in Outlook PST (Personal Storage Table) file formats.
Additional mailboxes can be shared by linking them to an Exchange account.
OST files can save data from IMAP, Exchange, Office 365 and Outlook accounts.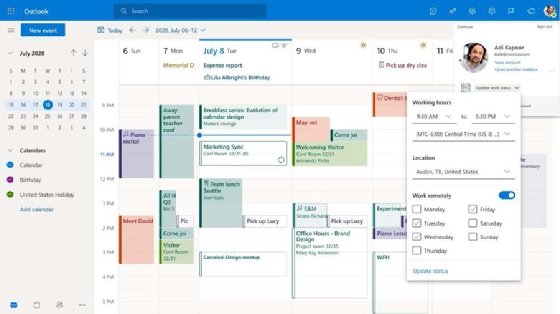 Enabling modifications in OST files
When not connected to an Outlook email server, users can still edit data, save emails as drafts and add to or delete emails. Users can modify the contents of an offline folder the same way they would for a folder on a server. Any changes are just saved locally in Outlook as a copy.
For example, if a user changes the folder an email is in, that change will be saved locally, and when connected to an Outlook email server again, the change will be synchronized to the email server.
Users can also choose what folders are synchronized or kept current using Send/Receive groups. Send/Receive groups are the email accounts, RSS feeds and calendars that a user has in Outlook.
OST files can also be reduced in size if the user chooses to do so. There are a few different methods to reduce OST file sizes:
OST-file recreation. To recreate a .ost file, the file name needs to be changed to .old when Outlook is closed.
Synchronization filters. Users can set synchronization filters to choose what gets synchronized and stored in .ost files.
Sync Slider. The Sync Slider enables users to only cache recent items as opposed to their whole mailbox.
Public folder favorites and caching of shared folders. These options, if not used often, can be disabled to save space.
Creating and maintaining OST files
OST files are created automatically when not connected to an Outlook mail server.
OST files can become corrupted or damaged, however. For example, a file can become corrupted after local system errors or an unexpected shutdown. To help mitigate these errors, Outlook has an inbox repair tool called Scanpst.exe. Scanpst.exe is designed to work with .ost and .pst files. It opens, views and repairs corrupted or damaged Outlook data files.
Other software can be used to convert .ost files to .pst files. This process is generally done after the recovery of corrupted .ost files but can also be helpful for migrating data to a different system.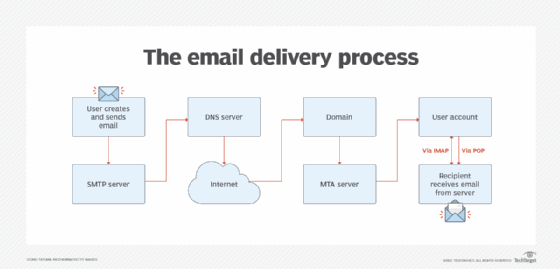 What are the differences between the OST and PST?
Another type of file in Outlook is the Personal Storage Table, also called a PST file. The PST file type stores Outlook files locally. This type of file is used for Outlook, POP3, IMAP and web-based mail accounts. PST files are useful when users want to archive or back up their Outlook folders to a local computer.
The main differences between PST and OST files include the following:
PST does not enable users to access and work in their mailbox while offline, while OST files do.
PST files are more resistant to damage or corruption, while OST files are more vulnerable.
PST files support other email servers, while OST files only support Microsoft services like Outlook.
PST files are conducive to backing up Outlook folders to a system, while OST files are used primarily for working offline.
Both tools, however, use Scanpst.exe to repair damaged files.
Learn more about Outlook and its integrations with other Microsoft products in this article.
This was last updated in
March 2023
Continue Reading About OST file (.ost)