MicroLED is a technology used in displays consisting of microscopic light emitting diodes of different colors arranged into an array. MicroLED is also known as micro-LED, mLED or µLED.
Competing with OLED and QLED display technology, microLED is considered by some to be the superior technology. Companies like Samsung and Apple have invested in microLED technology. For example, Samsung has produced "the Wall," a 146 inch microLED TV prototype.
Like OLED, microLED is an emissive display technology where the picture elements, also known as pixels, are also the light source. This means emissive display technologies don't require a separate backlight layer, which allows displays to be thinner than LCD. Unlike OLED, microLED doesn't require an encapsulation layer making it even thinner. QLED is not an emissive display type as LEDs are used to light quantum dots. Both emissive display types have fast Response times. Unlike OLED, microLEDs are not made with organic compounds, but with the more traditional indium gallium nitride (InGaN)-based LEDs that have been shrunk down. The use of InGaN LEDs gives microLED displays greater brightness without degradation and burn-in, which is possible on OLED and an upside of QLED.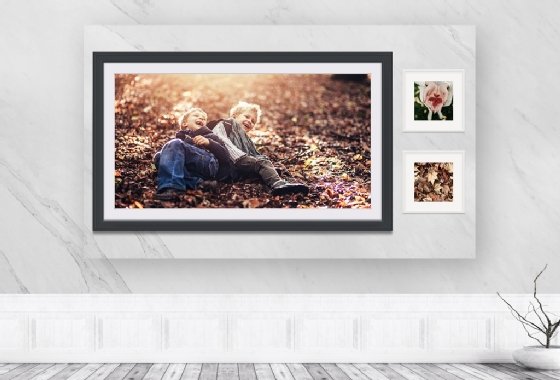 While many may think LED display technology is nothing new, what is often thought of is actually an LED backlit display. LED backlit displays are marketed as LED TVs. While LED backlit displays can do regional dimming of LEDs for better contrast, they don't have the inherent high contrast or response time of the true emissive display technologies like OLED and microLED.
This was last updated in
July 2019
Continue Reading About microLED