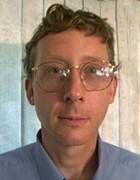 John Moore has written on business and technology topics for more than 25 years.
As a freelance writer, his articles have appeared in magazines and websites including Baseline, CIO.com, Digital Innovation Gazette, Federal Computer Week, Government Computer News, iHealthBeat, MSPmentor and TechTarget. His areas of focus include cloud computing, distribution channels, electronic health records, public sector information technology and software development.
Prior to becoming a freelance writer, Moore was a staff writer for publications including Computer Systems News, Federal Computer Week, and Sm@rt Partner.
John Moore's Most Recent Content