Definition
productivity software
What is productivity software?
Productivity software is a category of application programs that help users produce things such as documents, databases, graphs, spreadsheets and presentations.
Productivity software increases efficiency by facilitating people's tasks. However, it is sometimes broadened to include any type of application that is used to help people do their jobs, including collaboration and communication programs.
What is productivity software used for?
Many productivity applications are intended for business use. Employee productivity -- sometimes referred to as workforce productivity -- is an assessment of the efficiency of a worker or group of workers.
Examples of office productivity software include word processors, graphics software and spreadsheet applications. Similarly, a database management system greatly simplifies the tasks of storing, retrieving and working with data while also enormously expanding the capabilities of data manipulation and analysis.
Productivity software, like most types of applications, is increasingly available for mobile devices. However, mobile productivity apps are generally for basic tasks like email, note taking and calendar functions, rather than more substantial tasks such as word processing.
What are the benefits of using productivity software?
There are many benefits to using productivity software, including the following:
Increased efficiency. By automating tasks and providing templates and other tools, productivity software can help users work more quickly and efficiently.
Improved accuracy. Automated features can help reduce errors in data entry and other tasks.
Greater flexibility. Productivity software often provides a range of ways to view and manipulate data, making it easier to find the information you need and tailor it to your specific needs.
Enhanced collaboration. Many productivity applications now include features that make it easy to share documents and work on them together with colleagues, which can improve communication and collaboration.
Examples of productivity tools
There are many productivity tools available, both as standalone applications and as part of suites. Here are some of the most popular examples: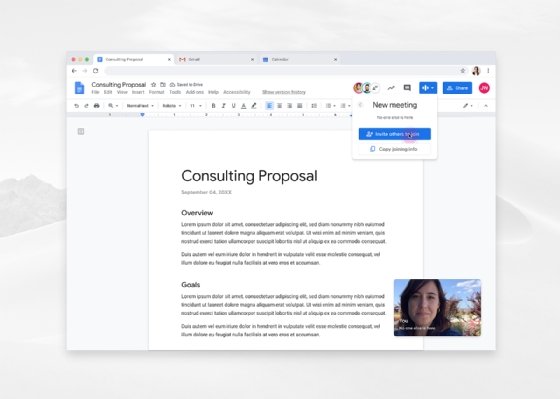 Are there any disadvantages of using productivity software?
Yes, there can also be some disadvantages to using productivity software, including the following:
Increased dependence on technology. Relying on productivity software can make it difficult to work if there are technical problems or employees don't have access to a computer.
IT support issues. If employees are not familiar with the software, they might need help from IT support staff to use it effectively, which can add to costs.
Complexity. Some productivity applications can be complex and time-consuming to learn, which can offset any efficiency gains.
How to choose the right productivity software
When choosing productivity software, it's important to consider your specific needs and requirements. Below are a few key points to keep in mind when selecting productivity software.
The types of tasks you need to do. Make a list of the tasks you need to be able to do with the software. This will help you narrow down your options.
How many features you need. If you're just using it for personal use, you might not need as many features as if you're using it for business purposes.
Your budget. Productivity suites can be expensive, so it's important to consider how much you're willing to spend. There are also some good free options available.
Your level of expertise. If you're not very familiar with computers, you might want to choose a tool that's relatively easy to use.
Compatibility with other software. Make sure the productivity software you choose is compatible with any other software you're using.
Explore top Microsoft Office alternatives for enterprise use, how to lock down rising Office 365 costs and comparing Microsoft 365 vs. Google Workspace.
This was last updated in
August 2022
Continue Reading About productivity software