5 must-read blockchain books for 2021
Numerous sources provide comprehensive information on blockchain fundamentals and applications, so we narrowed the field to a manageable five of the more popular and diverse books.
One of the better ways to learn about blockchain is to crack open a book or two about the technology. By reading books on the subject, individuals can ingest large amounts of information about blockchain in a relatively short time -- information that can help boost their skills.
There are several business-oriented and technical books that can provide readers with a solid understanding of blockchain and cryptocurrency technologies and arm them with the knowledge necessary to venture into this emerging arena. We narrowed the field to a more manageable five of the more popular and diverse blockchain books.
1. The Basics of Bitcoins and Blockchains
Author: Antony Lewis
Formerly a director at early cryptocurrency exchange itBit (now owned by Paxos), Antony Lewis has been an expert in blockchain and cryptocurrency for nearly 10 years. He has also spent several years independently studying and researching blockchains.
This book describes the technical aspects of blockchain technology in a way that's easily understandable. It covers blockchain basics, including what a blockchain is, how it works and why it's important as well as notable blockchain platforms, smart contracts and what to know before purchasing cryptocurrencies.
Readers also gain insights into investing in Bitcoin and other cryptocurrencies. The book examines the risks and mitigations of investing in cryptocurrency, how to identify scams, cryptocurrency exchanges, digital wallets and the regulations surrounding cryptocurrency investments.
2. Mastering Bitcoin: Programming the Open Blockchain, 2nd Edition
Author: Andreas M. Antonopoulos
A tech entrepreneur who has launched several community open source projects, founded three Bitcoin businesses and serves on the advisory boards of several Bitcoin startups, Andreas Antonopoulos is considered one of the world's top Bitcoin and open blockchain experts.
The revised and expanded second edition of this technical book provides the knowledge necessary to participate in the "internet of money" and build the next killer app or invest in Bitcoin startups. The book includes the following:
an introduction to Bitcoin that's geared toward nontechnical users, business executives and investors;
a description of the technical foundations of Bitcoin and cryptographic currencies for engineers, developers, systems and software architects;
information on the Bitcoin decentralized network, peer-to-peer architecture, the transaction lifecycle and security principles;
detailed explanations of keys, addresses and wallets; and
user stories, examples, analogies and code snippets of key technical concepts.
3. Blockchain Basics: A Non-Technical Introduction in 25 Steps
Author: Daniel Drescher
A veteran banking professional focusing on machine learning, big data and automation in relation to electronic security trading, Daniel Drescher presents the basics of blockchain technology in 25 concise steps without using program code, mathematical formulas or computer science jargon.
This book explains terminology through pictures, analogies and metaphors and is geared to anyone who wants to learn about the foundations of blockchain technology, how it works and how it can potentially change today's financial system. Readers gain insights into the technical aspects of blockchain and the roles they play in business applications, including the following:
why blockchain is needed and the problems it solves;
excitement and hype surrounding the potential of blockchain;
how blockchain's components interact with each other;
recognizing and overcoming blockchain's limitations; and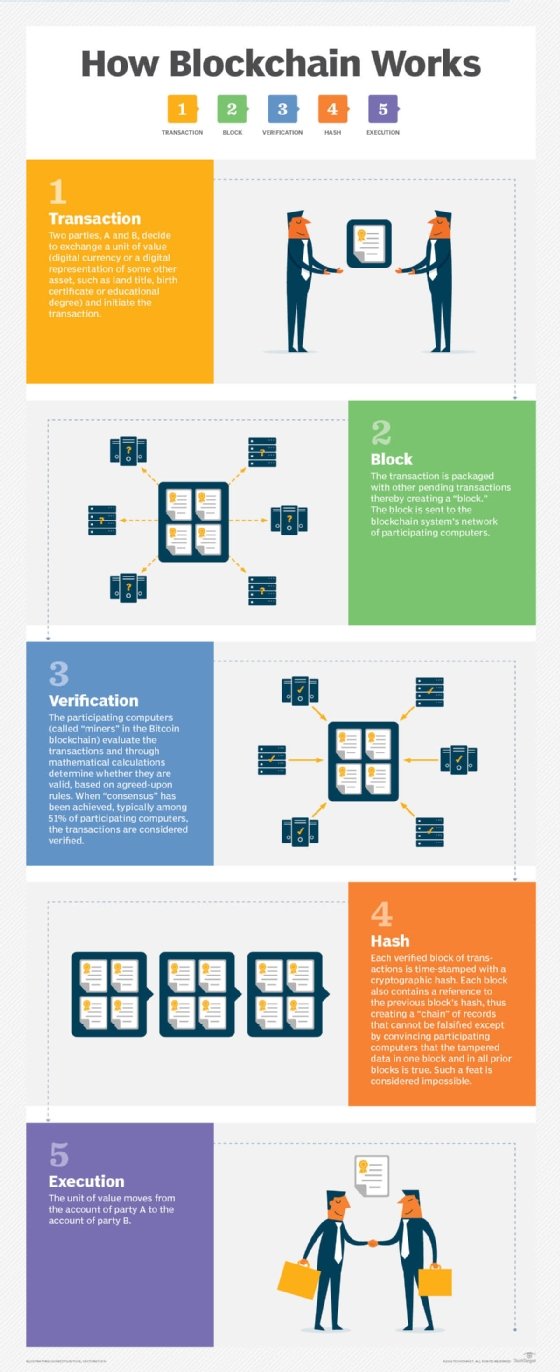 4. Mastering Blockchain: A deep dive into distributed ledgers, consensus protocols, smart contracts, DApps, cryptocurrencies, Ethereum, and more, 3rd Edition
Author: Imran Bashir
IoT and edge architect and engineer in software development, infrastructure management and IT service management in the financial services industry, Imran Bashir covers blockchain's basics, including the technical underpinnings of blockchain, cryptography and consensus protocols.
This book provides information on decentralization, decentralized application development on Ethereum, Bitcoin, alternative coins, smart contracts, distributed ledgers, alternative blockchains and Hyperledger. The third edition has been completely revised and updated with the latest blockchain research, contains four new chapters on Ethereum 2.0, consensus algorithms, enterprise blockchains and tokenization and helps readers learn about the following:
cryptography and how it's used in blockchain technology;
the theoretical foundations of smart contracts;
developing decentralized applications using Remix, Truffle, Solidity, Drizzle and Ganache;
identifying and examining applications of blockchain other than cryptocurrencies; and
exploring research topics and the future of blockchain technology.
5. The Truth Machine: The Blockchain and the Future of Everything
Authors: Michael J. Casey and Paul Vigna
This book examines the challenge of replacing trusted and not-so-trusted institutions that society has relied on for centuries with a disruptive, radical model called blockchain, as told by Michael Casey, chief content editor at CoinDesk and senior advisor at MIT Media Lab's new Digital Currency Initiative, and Paul Vigna, markets reporter covering Bitcoin, cryptocurrencies and blockchain technology at The Wall Street Journal.
The book describes blockchain's potential to restore personal control over people's data, assets and identities, provides excluded individuals with access to the global blockchain economy and shifts the balance of power to restore society's faith in itself. It reveals the possibilities and implications as the transparency and security of the blockchain process replace the need for a middleman and highlights how this shift will affect job losses, special interests and social cohesion.
Dig Deeper on Network administration