A named account is a company that is identified as a valuable prospect or customer and assigned to an individual marketing or sales representative for targeted efforts. The practice is an integral component of account-based marketing (ABM), a business-to-business (B2B) strategy designed to identify and target particularly desirable companies for the development of personalized marketing relationships. Named accounts are also commonly used in conjunction with lead generation.
Each marketing or sales representative within the organization typically has a list of their assigned named accounts and each account includes multiple contacts within the target company. The account also serves to group the contacts within a company so that they are part of coordinated efforts. Through research and communications with the contacts, the representative can develop a marketing approach that is tailored to the company's needs and preferences.
Essentially, named accounts enable the creation of marketing campaigns designed for the target company. Because a single representative is designated for the account, the approach prevents duplicated efforts and makes it impossible for multiple reps to inadvertently work at cross-purposes. Furthermore, because the assignment is clear, accountability is built in. It's easy to track the success of a rep's efforts and reward them accordingly.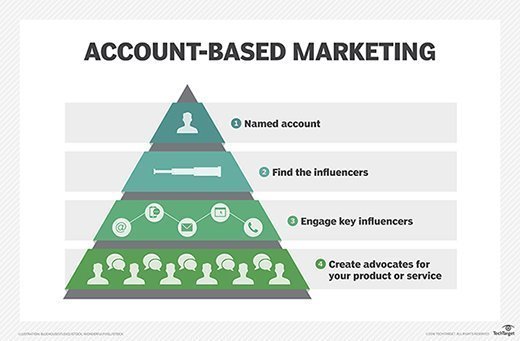 This was last updated in
December 2016
Continue Reading About named account